Using Technology Addiction for Education
I got an email with this subject line: "Using the Addictive Power of Video Games for Education."
 I am disturbed. Not funny.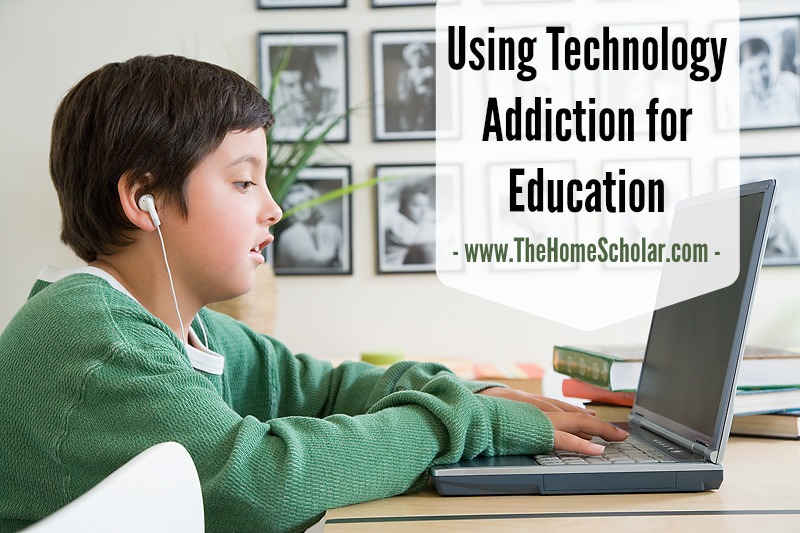 Education should be fun, and including games in education is a great idea to increase the love of learning. But that needs to be balanced against the very real addictive properties of video games and other digital media (like social media, texting, etc...)
Video games and digital media companies have psychologists on staff to help them create the most addictive properties in their digital products. They are very serious and dedicated about making their products as addictive as possible. It's not a joke to them, it's serious business and the source of their income.
Researchers in game companies tweak games to get players to stay on longer, or to encourage them to spend money on digital goods: 
Kids' Video Games: Source of Fun, Pain, and Profit
. And gaming companies talk openly about creating a "compulsion loop":
Exploiting the Neuroscience of Internet Addiction
.
Meanwhile, excessive exposure to the internet and games continues to be a growing public health concern. Watch this Rock Center report on technology addiction:
Is it possible to be addicted to the Internet?
 Check this list:
Signs & Symptoms of Internet Addiction
.
I wouldn't want to use marketing tools about harnessing the addictive power of alcohol, pot, porn, or gambling either. As a registered nurse, I believe this is public health concern that should not be taken lightly. As the mother of a computer scientist, I understand the benefits of computer education. As a business owner, however, I would never promote addiction of any kind, including technology addiction.
I did write to the company that sent me the email.  I wrote, "I am appalled that you would promote addiction to video games in children. It's a serious problem for children, just like gambling addiction, or porn addiction. I will never promote addictive behavior of any kind. 'Harnessing the addictive power of video games for learning' is a marketing phrase that I find offensive. I'm sure parents open emails with that phrase, hoping that their child's behavior is not harmful, but it doesn't change the fact that many games truly ARE addictive. I wouldn't want to use marketing tools about harnessing the addictive power of alcohol, pot, porn, or gambling either."
The CEO of the company replied to apologize for the poor marketing communication. Ironically, she is a Psychology Doctoral Student who should understand the downside of digital addiction and be sensitive to addiction in general.
Video games and digital media can be used to encourage some children in learning some subject, but as parents we need to be careful that our wishful thinking about video games doesn't cause more problems in the future.
Rant over.
What do you think? Where is the balance between encouraging the love of learning, and setting limits on excessive technology to prevent technology addiction?

Stay Informed
When you subscribe to the blog, we will send you an e-mail when there are new updates on the site so you wouldn't miss them.
Comments
No comments made yet. Be the first to submit a comment