It can happen; you lose track of time and the next thing you know your child is a high school senior! Parents often feel like they are behind, but don't know what steps to take. If you have a senior and don't know what to do next, let me provide some direction.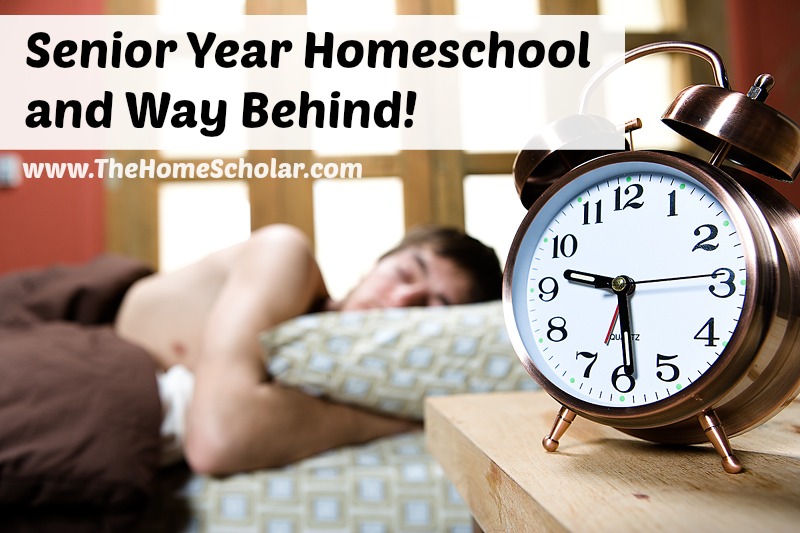 Senior Year Homeschool and Way Behind
Look over which classes colleges want to see for admission and determine if there are any holes in your child's transcript that need to be filled. Don't worry about the past, just try to fill holes. For planning help, here is an article about
Planning High School Courses
. Another article that may help is
9 Easy Steps: High School Graduation Checklist
.
After assessing your situation, focus on just two things:  taking the SAT and attending a college fair.
Register for the next available SAT
Write the date on your calendar. If possible, have your child prepare by taking a sample test in advance.
Attend a college fair
Attending a college fair can help your child decide which college is appealing and colleges that may have scholarships available for your child.
After assessing and taking immediate action, scheduling the SAT and a college fair, create a transcript. For help with transcripts, check out
The HomeScholar Total Transcript Solution
. For $47 you get an audio course about how to make a transcript, an accompanying ebook, a huge variety of templates in Word and Excel to use, and 30 days of help from me. With your purchase, you will also receive one 20-minute private consultation.
I know you are feeling a little bit "behind." Take these simple steps and you will be right back on track!
Are you feeling behind? Please share in the comments!

Please note: This post was originally published in October 2009 and has been revamped and updated for accuracy and comprehensiveness.