Searching For Homeschool Socialization
Socialization is not about a group of kids all the same age.  True socialization is about people of ALL ages getting together. When kids are feeling alone, then getting out into the world can provide the socialization they are craving.  Here are some suggestions for socialization activities: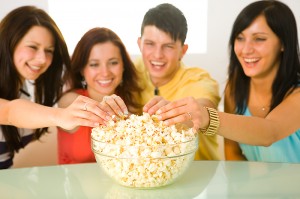 Family and family outings.


Play-only groups;  many support groups will have park days in the summer.  It may be worth joining a group JUST to meet kids are park days.


Homeschool days at various activities:  skating and bowling businesses will often have "homeschool days."


Church and youth groups.


Volunteer work;  work together at a food bank, clothing bank, YMCA or church camps.


Community classes:  take pottery, photography, or exercise classes with a local YMCA.  Take art classes at Michael's or JoAnn stores.


Fitness groups;  join a swim team, running team, or volksmarching.


Call local homeschool groups and ask "What are some ways your group gets together?"


I hope this helps!

Get our new FREE training webinar, "Grades and Credits and Transcripts, Oh My!!"  It will really help you get a jump on your high school record keeping.
Stay Informed
When you subscribe to the blog, we will send you an e-mail when there are new updates on the site so you wouldn't miss them.
Comments
No comments made yet. Be the first to submit a comment