Our First Comprehensive Record Solution Review!
Sally is a client I helped with comprehensive records.  She made such beautiful records, I asked her to review my latest creation, the Comprehensive Record Solution.  By the way, Sally let me include all of her course descriptions in the my Course Description Collection, which comes with the purchase of the Comprehensive Record Solution.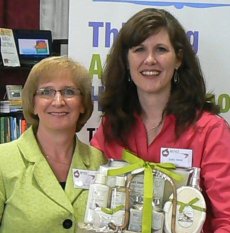 Dear Lee,

WOW!!!!!!  I love this product. Oh, how I wish it would have been available a couple of years ago!!  Still, the info you have shared ever since I met you (thankfully, just before Clayton started high school!) has been awesome.  But this resource contains it all!!

I just finished going through it and I am amazed at the wealth of information you have provided for homeschool parents and their high schoolers.  As I am in thick of the application and admission process, I can confidently say that you have done your homework very thoroughly, the information you share is right on.  This product is going to save many homeschool parents time, energy and money.  It is by far the best resource I have seen on homeschooling high school for college preparation and admission.

Not only does it explain the process of creating a Comprehensive High School Record, but it also shares the information in a number of different ways so that parents can learn about it in their preferred learning style:  audio, video or book format.  The written information is clear, concise and easy to use.  The audio/video portions are easy to listen to and your chatty conversation-like style puts the overwhelmed homeschooler at ease. Also, the user can stop and start according to his or her time restraints. The different formats also give the user an opportunity to see the process of creating a Comprehensive High School Record as a quick overview or as an in-depth course to follow step-by-step depending on his or her need at the time.

You have taken an enormous amount of information and put it into bite-sized pieces so that the homeschooling parent can learn the information and process without becoming overwhelmed and frustrated--that goes for beginner homeschool high school parents and those of us who have been at it awhile. And you speak in the videos like a girlfriend who is going through all the same stuff with me!  I feel myself saying, "YES!!! That was your experience too?!"  It is soooo affirming.

Also, your encouragement is awesome.  I loved the Prologue for Easy Truth About Course Descriptions.  You not only broke the process of writing course descriptions into small, easy steps, but also gave Scripture to inspire and comfort along the way.  You understand the concerns, anxieties and questions of homeschooling parents and effectively address them all. Not until recently did I realize that creating a Comprehensive Record is a process to be maintained throughout the high school years, not an event that I can just check off and be done with.  You address this idea in your material and it keeps the expectations of the user in check so that he or she does not become weary of it "never ending."

Another aspect that is very helpful is your warnings against procrastination.  You effectively debunked false self-talk that leads to procrastination.  I am certain that procrastinating is one of the worst things a homeschooling parent can do.  It will terribly limit a student's future opportunities and cause unspeakable stress during some of the best years of homeschooling...the time when the parent and student get to see the fruit of all their hard work.

Your understanding of the admission process was awesome too.

The format is great.  I will tell you that it is like drinking from a fire hose!  There is so much there and I worry that I may not be able to tell you how easy it is to follow because I have been using your resources for Clayton's entire high school career.  It all makes a lot of sense to me.  So your inclusion of other course descriptions and comprehensive records add a lot of strength the resource because it shows the variety of ways to display the information, just in case a person who does not think like you do comes along.  It covers a wide range of styles.

As I said, you have done your homework and the experiences and information you share will save many parents hours and hours of time and effort.  Your product is worth every penny and I can't wait to recommend this new resource to all of my homeschooling friends. Great job and thank you so much for sharing your work, energy, time and expertise with the rest of us.  You have been the best resource for my homeschool high school.

I have written a lot and I could provide more details on what I thought.  As I said, there is so much there.  Nice, nice work.  You are going to bless sooooooo many parents with this!

Blessings and thank you,
Sally






PS.  Two more days to enter our contest to win a copy of the Comprehensive Record Solution.
Comments
No comments made yet. Be the first to submit a comment