New FAFSA Available October 1st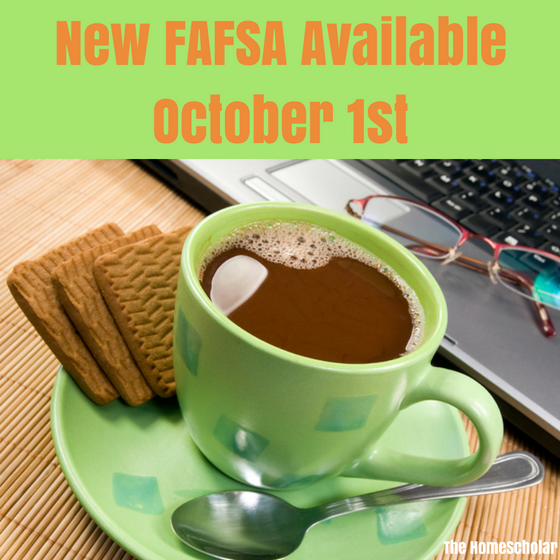 New FAFSA Available October 1st
Free Application for Federal Student Aid (FAFSA) is trying to make life easier for you. They will now allow you to begin filling out your FAFSA on October 1st of each year.
You will use the prior year's tax information, so there is no waiting around to collect all the tax info that you need to complete the FAFSA.
You will get a more prompt financial award, so that you can learn about your need-based financial aid while you are applying to college.
Earlier access to the FAFSA will help you know if you can afford college sooner in the year, relieving some stress, and allowing you to adjust your applications based on the financial aid you received.
In the past, I've written a lot about the 3 waves of scholarships.
1. Financial aid based on SAT/ACT plus GPA
2. Need-based financial aid related to the FAFSA
3. Merit, skill, or interview-based scholarships
There was a long pause between the waves of scholarships. There were often many months between admission ("Yippee! You got in!") and scholarship information ("Oh No! How can we possibly afford this?")
There will still be a pause between getting in and getting the final word on financial aid. With this new system, I hope you'll have fewer uncomfortable months, and a more prompt scholarship award!
For more information, read more from the Department of Education.
Federal Student Aid
FAFSA: Free Application for Federal Student Aid
Learn more:
Complete the FAFSA for Fun and Profit

Stay Informed
When you subscribe to the blog, we will send you an e-mail when there are new updates on the site so you wouldn't miss them.
Comments
No comments made yet. Be the first to submit a comment