How to Become a Vet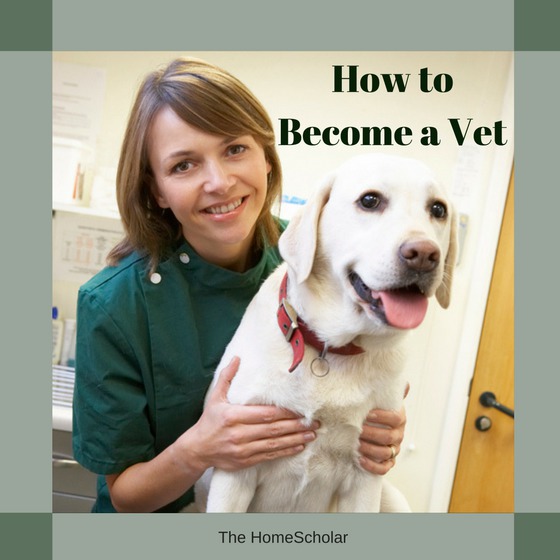 How to Become a Vet
Does your child want to be a vet? Your child needs to be smart through high school and through college, and then lucky enough to get into medical school.
After earning a 4-year college degree, earning a DVM (doctorate in veterinary medicine) takes four more years to complete after an undergraduate college degree. And once your child gets into veterinarian school, the first three years are classroom training in animal anatomy and physiology, and then one year of clinical experience. Let me explain how to achieve the goal of becoming a vet.
How to become a veterinarian
Attend a four-year college


Get excellent grades in college


Complete an undergraduate degree (pre-vet, biology, or STEM degree, meeting admission criteria for vet school)


Earn experience with animals (e.g. through 4-H)


Demonstrate leadership (join college campus student groups)


Apply to veterinary school


How hard is it to get into veterinary school?
Veterinary school is four years above the four years of regular college


There are only 30 accredited veterinary schools


Each year there are 6,800 applicants for only 2,700 openings


Some say it's harder than getting into medical school


Median entry-level vet salary in 2014 was $67,000


Average total debt of a veterinary graduate is $135,000


Most graduates work in companion animal practice or work for the U.S. Department of Agriculture's Food Safety and Inspection Service
How to prepare your child in high school
Ensure they excel in math and science classes


Ensure they exceed expectations of a regular college prep plan


Choose a college with a good admission rate into veterinary school


Decide on a college degree they can use in veterinary school


Consider alternatives to a doctorate in veterinary medicine
Veterinary Technologists need a 4-year bachelor's degree


Veterinary Technicians need a 2-year associate's degree (Both must complete a post-secondary program in veterinary technology)


Animal Husbandry or Animal Science need a 2 to 4-year degree (For a career caring for or breeding farm or zoo animals)
Related fields
Animal massage specialists


Animal trainers


Certified professional dog trainers


Applied animal behaviorists



Stay Informed
When you subscribe to the blog, we will send you an e-mail when there are new updates on the site so you wouldn't miss them.
Comments
No comments made yet. Be the first to submit a comment