How Can I Homeschool My Child with Learning Disabilities?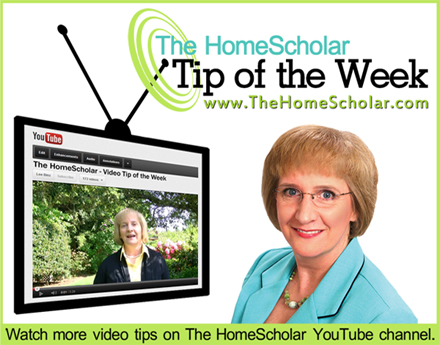 Is the fact that your child has learning disabilities holding you back from homeschooling? Are you afraid you won't be able to meet your child's needs? Click on Lee's video below to learn how to be successful, regardless of your child's learning challenges.
Are you worried about homeschooling your child who has learning disabilities? Let me know in the comments below!

Subscribe to my YouTube channel.
You will be notified when I create new videos on homeschool high school topics!
If you're concerned about homeschooling high school, check out my online training class:
Keys to Homeschool High School Success  (Online Training)
- only $15.00!
Stay Informed
When you subscribe to the blog, we will send you an e-mail when there are new updates on the site so you wouldn't miss them.
Comments
1
There are any number of advocacy groups to help children with disabilities (diagnosis is crucial to gaining access to services). I recently went to a "Transition Fair" geared towards young adults who are moving from school to life and/or college. There were so many vendors - everyone from advocacy groups, parks & recreation, public transportation, social services, two or three colleges, Goodwill... It was overwhelming but I did come away elated because there are so many options out there for that stage!!! I was glad I went to the fair years before we actually need to know this stuff because I can go again next year and digest more information.

I would also recommend lessons and activities outside the home. It's easy to drown in therapy and doctor appointments. If you have some lessons and activities activities outside the home geared towards your child's strengths, then when you leave the house it's not always, "you need to work on this," - it'll be balanced with "You really rock at this!"

- Mother of an autistic teen
There are any number of advocacy groups to help children with disabilities (diagnosis is crucial to gaining access to services). I recently went to a "Transition Fair" geared towards young adults who are moving from school to life and/or college. There were so many vendors - everyone from advocacy groups, parks & recreation, public transportation, social services, two or three colleges, Goodwill... It was overwhelming but I did come away elated because there are so many options out there for that stage!!! I was glad I went to the fair years before we actually need to know this stuff because I can go again next year and digest more information. I would also recommend lessons and activities outside the home. It's easy to drown in therapy and doctor appointments. If you have some lessons and activities activities outside the home geared towards your child's strengths, then when you leave the house it's not always, "you need to work on this," - it'll be balanced with "You really rock at this!" - Mother of an autistic teen