"Only" a Small Christian College
"Only" a Small Christian College
A slip of the finger and the email goes to the wrong person.  It's mortifying...I always hope it won't be hurtful to anyone, though. One day, I was on the receiving end. Someone wrote to a friend about me, and sent it to me instead! Not hurtful at all, but still...I think it's an opportunity for me to explain something:
"While she touts that her boys got into their "first choice schools"...they are small, private Christian colleges. Not Stanford..."
When my boys were applying to college, we had certain requirements. I wanted a Christian college that could minimize negative socialization. I also wanted a school within an hour drive of a family member, in case of roommate disasters. For my youngest son, it had to be a college within driving distance from home, so that he could live at home until he was 18. For my older son, we needed an engineering college, and he didn't want to leave Washington State.
I once heard a father boldly proclaim,
"If your child can go to an Ivy League school, they SHOULD go to an Ivy League school."
I disagree strongly. Only the parents will know where a child SHOULD go to college. While it's nice to have some general ideas and apply to a variety of schools, there is simply not one right answer for brilliant kids or any kids, for that matter.
When my children were applying to college, I had a very small college fund. I recognized that they would be well qualified for a small, private Christian college and would likely receive financial aid. At the same time, I knew that even though they were smart, most of the applicants to Harvard and Yale would be just as smart - or smarter. The chances of financial aid would be slim and we needed
big scholarships
.
When children are smart (or even VERY smart), it's tempting to look at an Ivy League school. Instead, I encourage people to look at the RIGHT school. For some kids and for some families, that means avoiding some well-ranked schools with great reputations. My children had near-perfect SAT scores, but we didn't even apply to Stanford, Harvard, or Yale; they weren't a fit for my family.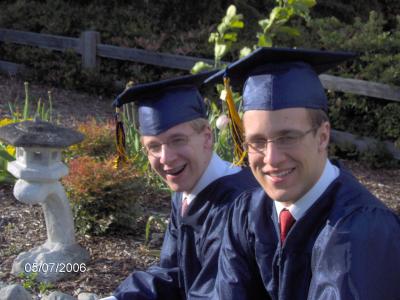 Parents know best. Know your child and trust yourself. Even if someone else thinks they know what is best for your child, that doesn't make it true; only the parents have ALL the details.
Where are you planning to send your child for college? Did your child choose a Christian college? Let me know in the comments!

Please note: This post was originally published in August 2009 and has been revamped and updated for accuracy and comprehensiveness.
Curious about The HomeScholar and her family? Read more on our About Us page!
Stay Informed
When you subscribe to the blog, we will send you an e-mail when there are new updates on the site so you wouldn't miss them.