Homeschooler Wins Full Scholarship - Plus Some More!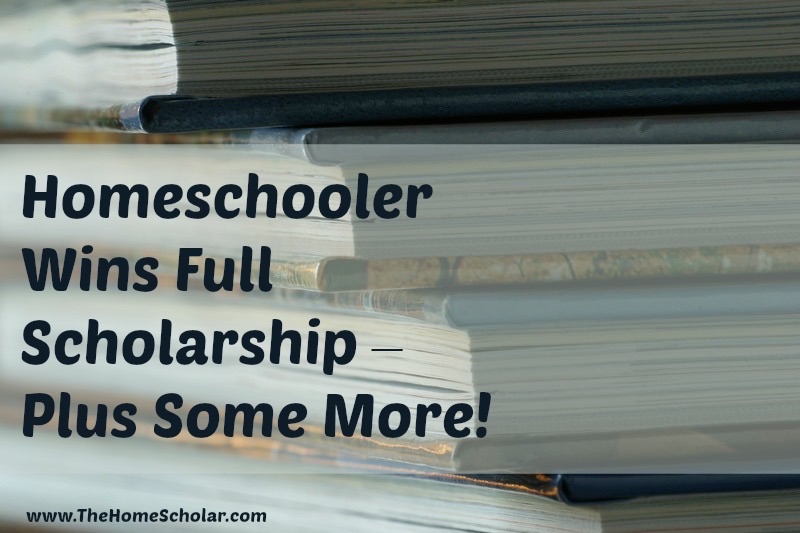 Homeschooler Wins Full Scholarship - Plus Some More!
I love hearing homeschool success stories, especially when a homeschooler wins full scholarships - don't you? This note was SO wonderful and SO encouraging to me. I know it will bless you as well!
Dear Lee,

I just wanted to write and thank you for the encouragement you provided as my daughter applied to colleges this fall. A big thanks for taking time to look over her transcript and make suggestions regarding courses taken through outside sources such as community college and distance learning programs. It really made for a more professional look.

In addition, thank you for the articles about the SAT and ACT on your blog/website that lead me to have Madeleine take both tests. Her high ACT score along with her GPA got her the invitation to Scholars' Day. I am convinced that her ACT score was a large factor in being awarded the Centennial Scholarship as well as being invited to be a member of the Ina E. Gordy Honors College at Mississippi University for Women. Madeleine's scholarship will be paying for four years of tuition, out-of-state fees, room/board, book stipend as well as $5000 toward a month summer abroad program. We are so proud of her hard work and thank you again for all that I learned through your services.

There are sooo many parents that worry about college and scholarships. You are providing a service much needed by many of them.

Renee S. Gardiner
Madison, AL
THANK YOU, Renee for allowing me to share your wonderful news!  I think many parents will be blessed to see how well homeschooling can pay off for college! A homeschooler wins full scholarship - and more - this is truly incredible!!
Do you have a success story to share? Please do, to encourage other homeschoolers!

Please note: This post was originally published in May 2009 and has been revamped and updated for accuracy and comprehensiveness.
When applying for college, your child will need a great homeschool transcript. The good news is you can "do-it-yourself" and save thousands. Discover The HomeScholar's
Total Transcript Solution.
Stay Informed
When you subscribe to the blog, we will send you an e-mail when there are new updates on the site so you wouldn't miss them.