Homeschool Transcript Yikes
Sometimes messages come by Facebook, but other times I get them on the phone, by email,  or on my blog.  It usually goes something like this:
"Yikes-please help fast! Transcript due tomorrow and I am on the fence with this one......How do we count a European home stay for a month on a high school transcript? How much credit? Never encountered this one....."
Angela on Facebook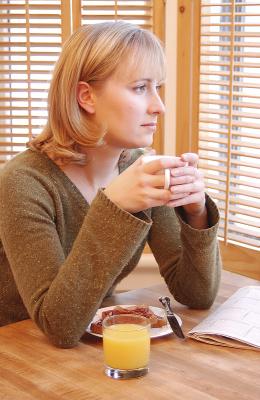 Believe me, I've heard it all.  I never feel judgmental at all, because I really KNOW what it's like to be overwhelmed by life and caught off--guard by a sudden realization like that.  In fact, that's what my life is like right now, as I prepare for the wedding in a couple of weeks!
"Yikes-please help fast! Catering count due tomorrow and I don't have all my RSVPs......How do we count people who haven't responded?  Never encountered  this one.....it's my first son to get married in a couple of weeks!" Lee in Real Life
Yup, I'm living that "Uh Oh!" feeling right now! No judgment will be handed down by me, that's for sure!  But can I give you the secret to making sure a "Transcript Yikes" doesn't happen to you?


Work on your transcript every year.


Finish the transcript a month before it is due.


Plan ahead to seek help.


When you work on a transcript every year, you may be faced with one or two "Yikes!" courses, but you aren't going to be faced with multiple "Yikes!" courses spanning four years of high school.
When you finish the transcript early, you have time to see help AND make an adjustment if necessary.  Put it on your calendar for a month prior before it is REALLY due.  Send yourself electronic reminders if necessary, or have a buddy nag you, so you remember to complete it on time.
Transcript questions are sometimes cut & dried, but other times complex. This particular question about counting European Home Stay for high school credit would take some time and conversation to figure out, and it depends on time spent, and lessons learned.  You may need help, and you have to plan ahead for help.  For example, right now I'm scheduling appointments three months out.
By the way, in a last minute situation like this, with no further information or time to discuss it, I suggested using it for an activity, or her activity list.  Not every educational opportunity MUST be counted for credit.  Sometimes it's OK to just call something an activity and not stress over it too much.  That's what I would suggest for a college-prep transcript that already looks full.
If you are planning ahead, things like this are great topics for a college application essay!!

You can get the Total Transcript Solution here. Then all you have to do is implement!
Comments
No comments made yet. Be the first to submit a comment