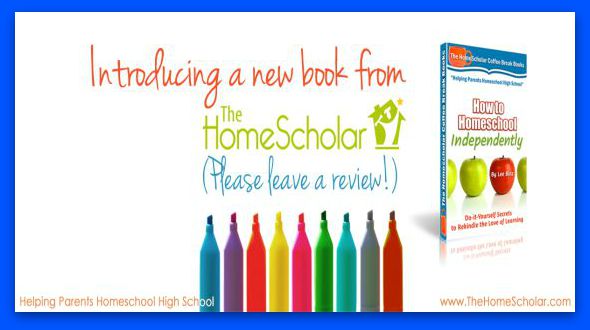 Declare your Homeschool Independence!
Learn why "old-fashioned" homeschooling is still your best bet for growing passionate learners! Homeschool independently and take your life back! Instead of a "one-size-fits-all" assembly line education, choose the freedom to teach your children at their pace and consistent with your values. Pursue happiness while homeschooling, instead of pursuing the busyness so common in our society.
This brand new kindle book will allow you to be a fearless leader in your homeschool and to declare your independence from the public system and rigid classroom structure! Learn how to identify and eliminate sources of educational dependence, regain your peace of mind, and rekindle your child's love of learning.
As a part of the Coffee Break Series, my books are designed especially for parents who don't want to spend hours and hours reading a 400-page book on homeschooling high school! You will get simple strategies, resources, and tools at your fingertips, along with proven strategies to not just survive but thrive while teaching high school math.
Never overwhelming, always accessible and manageable, each book in the series will give parents the tools they need to tackle the tasks of homeschooling high school, one warm sip at a time.
Purchase How to Homeschool Independently: Do-it-Yourself Secrets to Rekindle the Love of Learning from Amazon HERE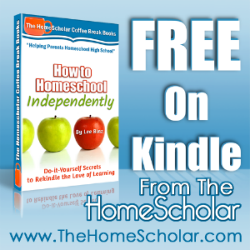 Please take a moment to download
How to Homeschool Independently
for free, through October 4!  It's a short read with simple strategies to help you find your child's perfect educational fit!
When you are done with the book, please leave a review on Amazon too!  We really count on your reviews – thank you so much for taking a moment to let me know what you think of this new book.