Community College Dual Enrollment
Community college dual enrollment is not always a positive experience.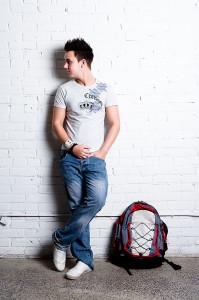 Rebecca on Facebook asked:

Hello - I attended one of your sessions on Homeschooling High School a few years ago at Seattle Pacific University. I appreciated so much what you shared!! My son is now in 10th grade and we're considering Running Start (dual enrollment in community college.) But I had remembered that you mentioned Running Start caused problems for your boys and that you didn't think it was such a great option. Can you tell me why and what problems it caused for your boys? Many thanks!
Hi Rebecca,
Here is an article about my experiences:
Facing the Community College Fad
You can read the experiences of others in these two article:
Stories about Facing The Community College Fad
Lovely Landmines:
Community College Experience in Canada
A few years ago, another mother heard me speak on the same topic.  She has given me permission to share her experience in a
blog post
.
Two weeks into our 16-year-old daughter's first quarter at community college, two pornographic reading assignments were handed out in her required English class. I knew from prior discussions with you that dual enrollment was risky. However, I thought that if we were "selective" in the classes we  took, we could avoid the problems you had warned me about. We are looking for alternatives at this time. ~ Linda
My goal is just to encourage parents to see every side of this issue.  I'm really glad you are doing your research!

Learn how to translate all those great homeschool high school classes into the words and numbers that colleges will understand.  Get the Total Transcript Solution .
Stay Informed
When you subscribe to the blog, we will send you an e-mail when there are new updates on the site so you wouldn't miss them.