Careers for Homeschoolers: Nursing
Out of the blue, I was offered a job.  I'm not even looking for a job! Someone just called to asked me to come to work as a nurse.  I haven't worked as a nurse for about 15 years, but I still have my RN license, and they tracked me down.  I was offered $1100-$1400 per week - AFTER taxes, "free and clear money."  They told me I would receive a $1000 bonus for starting work with their company.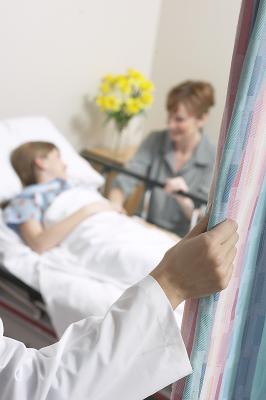 Nurses are in high demand.  With the population growing older, there are fewer nurses and the need is great.  There are a huge variety of careers within nursing, not just hospital care.  The hours can be long, but they don't have to be.  The job can be physically taxing, but not always.  It's an extremely flexible career that easily adapts for parents with young children.  It's a great field for missionaries, and a great "foot in the door" as a great skill that can benefit any country.
Nursing requires math and science.  I used algebra every day when I worked as a nurse, calculating medication and IV fluids.  One small math mistake could cause a serious medication error, so the pressure was intense.  In high school I completed pre-calculus, and calculus was required in college. As with any medical or science field, it's helpful to keep to the standard science courses:  biology, chemistry, and physics.
Teens who are interested in medical careers can search for volunteer opportunities to research careers.  I worked as a volunteer at a hospital from the age of 14.  Often called Candy Stripers, hospital volunteers provide a valuable function. 
While providing a service to the community, young people are also learning skills critical for medical fields.  They learn about the daily sights and smells, so they aren't shocked their first day of nursing practicum.  They learn basic skills, like bed-making.  They learn about caring for ill people, critical for determining a career in care-giving.  Finally, they can learn about the wide array of careers available in the medical field, so they can know which  specific medical field is right for them.
I loved being a nurse.  When my son was born I continued to work one  weekend a month.  That allowed my husband regular experience as a primary caregiver for our baby, which was great for our marriage.  When my son started little league, I couldn't bear to miss a single baseball game, so I quit working as a nurse.  I loved my job as a homeschooler as much as I had loved being a nurse. When my children graduated, it was difficult to decide what to do!
Ultimately, I loved my job as a home educator more, and my skills homeschooling high school were "fresh."  Still, I loved being a nurse, and I think it's a great career for young people who like taking care of others.

Do you Twitter?
Follow me here
!
Stay Informed
When you subscribe to the blog, we will send you an e-mail when there are new updates on the site so you wouldn't miss them.
Comments
No comments made yet. Be the first to submit a comment