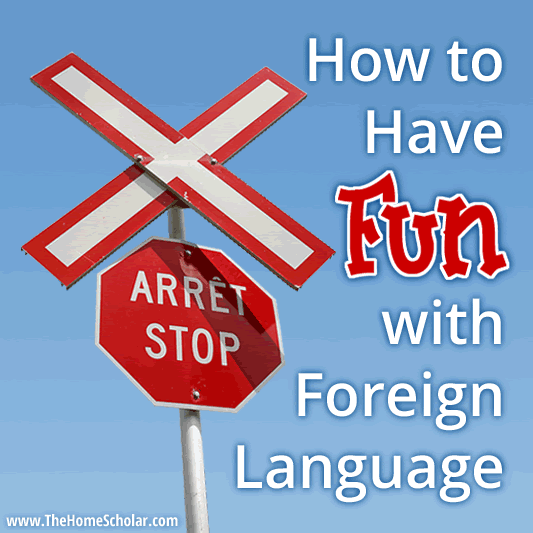 December 2011
by Lee Binz
The HomeScholar
Foreign Language is like Weight WatchersLearning a new language is work. You can't just plop kids in front of a video screen and let them enjoy the ambiance of French.  They really need to work at it.  Success with foreign language requires being consistent every day.  The problem with foreign language is the same problem I have with Weight Watchers.
It only works when you actually DO the program!  

So sad... but so true.
Just because it's work doesn't mean it can't be fun, though! I have lots of ideas for making foreign language studies more fun AND more successful!
I was doing research on different foreign language programs.  In a quiet moment at a convention, when nobody else was around, the sales staff confessed the truth.  "I really doesn't matter which program you choose.  What matters is that the student works for a minimum of 15 minutes per day.  Without daily practice, they lose what they learn.  You can't cram it into one day each week, it has to be daily." Again, just like Weight Watchers.  You can't diet one day a week and expect success.  It has to be a daily commitment.
Success Happens
I think foreign language is difficult.  Trouble.  Hard.  From my perspective as a math and science gal, I can also say it's yucky.  Not my cup of tea.  However, it's also possible.  Not insurmountable, even for homeschool parents who don't know a second language.  I can prove it with my own success.  I struggled through Latin and French.  Even though I didn't learn those languages myself, I was able to ensure that my children learned them.  Not because I'm so smart, but because I supervised them and made sure they did the work.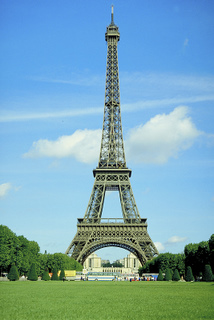 Many European countries teach a variety of languages to school children.  I have heard in Germany, children learn one language in early elementary, another in middle school, and another in high school.  I guess that means German kids know four languages by the time they graduate from high school. They cheat, of course, because they can go on a field trip and visit a country that speaks the language.  In the US, we don't have that advantage.  Still, I'm pretty sure it demonstrates that foreign language is possible for everyone. Languages are ImportantThere are some great reasons to study a foreign language.  Like math and science, the study of foreign language has value.  Even though it isn't MY preference, and I would rather work on Biology, I can still see benefits. Foreign language study can serve many purposes.

English.  First, it's a wonderful way to learn about English.  When you study a foreign language and learn about verb tenses and grammar, it can increase your knowledge of the English language.  It can also help you understand the differences between languages – for example, some have articles (like "the") and others don't.

Logic. Second, a foreign language is great critical thinking.  It's often a way for colleges to see how well your child studies and learns, and if they have the study skills necessary for a foreign language.  It takes effort and thought.  Much like math, a language is easier to learn when you do it daily, even in small amounts if necessary.

Worldview.  Third, not all countries speak English.  In fact, one of the biggest complaints about Americans is that they think everyone does (or should) speak English. One reason for the "rude American" stereotype is when travelers insist on only speaking English in a non-English speaking country.  In order to successfully interact with people in other countries, whether as a guest or as a missionary, speaking their language is considered the polite thing to do.  Even if it is just an attempt at their language, it can make all the difference. So learning another language can teach kids to be less ethnocentric.

Great Commission. It's critical as a Christian to participate in the great commission. In Matthew 28:19-20 Jesus said, "Therefore go and make disciples of all nations, baptizing them in the name of the Father and of the Son and of the Holy Spirit, and teaching them to obey everything I have commanded you." Naturally if you are in a foreign land, making disciples and teaching will require certain knowledge of their language.

Employability. Any foreign language at all will help you find a job or get into college.  It's more important to have a few years of a single foreign language than that it is to have just a little bit of a particular foreign language.  For that reason, it makes sense that you allow the child to choose any language they are interested in learning.

College Prep.  Colleges want to see 2 or 3 years of a single foreign language. Latin is accepted almost everywhere as well, and it can be a great fit for a logical or non-linguistic child. Some require a modern language, and exclude Latin and Biblical Hebrew or Greek.  Others will accept American Sign Language as a foreign language.  Some colleges will defer the language requirement for admission, and require students to take it in college.  Be sure to find out what your college choice want, so you can meet their requirements. Foreign language requirements vary from college to college.  Check with the college website and see what their policy is.  Go to a college fair and ask questions of each college, to get their opinion.  You'll be surprised at the variety of answers, I'm sure!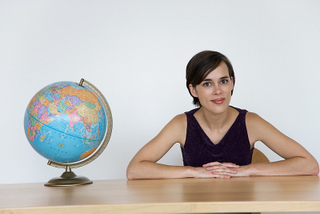 Choose CurriculumTo increase your success in teaching ANY subject, using a curriculum intended for homeschoolers can help.  Curriculum written for a school situation will assume that the teacher knows the subject already.  But when you use a curriculum meant for homeschoolers, it usually assumes that both student and teacher don't know the subject when they start.  

I find that a language you have learned in the past is helpful, because you will understand the very beginning of the curriculum, which is always the biggest hurdle.  It also will help you with the sound of the accent (even if you can't say it, you'll be able to hear it.)   For that reason, it makes sense to teach a foreign language you are familiar with.  On the other hand, Spanish is SO widely used and there are SO many supplemental activities, that it's pretty tempting! 

It's better to teach foreign language than avoid it. The most common homeschool curriculum choices are Rosetta Stone, Power-Glide, and Tell Me More.  We were very successful with Power-Glide French, and Latin Road for Latin, but it probably depends on the learning style of your kids.  Try to compare the programs side by side.  Here are some links for you to compare them.
There are lots of other choices as well.  These are just the three that I hear the most about. These can also be found from most homeschool resources, including Sonlight Curriculum, RockSolid Discount Homeschool Books, and ChristianBook.com.
Regardless of your curriculum choices, some college may want to see standardized tests when you complete a foreign language.  Not all colleges, but some, will want to see a subject test like AP Exam, SAT Subject Test, or CLEP.
Remember, the choice of Rosetta Stone or Power Glide or Tell Me More, or Bob Jones may not ultimately matter: daily practice matters.  It's important to work on foreign language for at least 15 minutes a day, so that the brain starts to "think" in the language.  If you miss a few days on a regular basis, then the brain needs to "reboot" and start over at a lower level.  You know how math books have a long review at the beginning of each year?  That's the same concept – when you don't use it regularly, you lose it.  So really, the curriculum isn't as important as the consistency.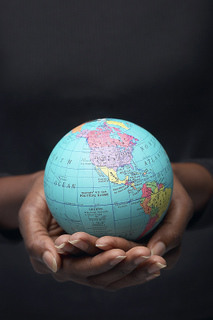 Fun SupplementsWhatever you end up using for a foreign language curriculum, supplement with some fun activities.
Movies.  Did you know that almost all DVDs have alternate languages?  Most movies will have language options like French, Spanish, German, etc.  When you watch a children's movie, the vocabulary will be simple, allowing children to enjoy language exposure while watching movies on TV. About once a week we would watch movies in a foreign language; Finding Nemo, The Incredibles, for example. Since these were movies my children almost had memorized, we could watch it in French, or turn on French subtitles, and really have fun. You don't have to understand everything they say on the movie, just understand what's happening and listen to the spoken words. My kids loved that! If you use Disney and Pixar films, you don't even notice that the lips don't match – and it's a fun way to laugh and joke while getting your 15 minutes for the day.
Books. You may be able to find some fun children's books in your foreign language. My children loved the Tin Tin books, and they are available in a large variety of languages. When children are familiar with the content, sometimes picture books are a great way to enjoy a supplement, even with high school aged children. Here is an example: Les Aventures de Tintin : Tintin en Amerique (French Edition)
. 
Video games. Set video games to another language. When John Nordlinger, senior research manager for Microsoft Research's gaming efforts, wanted a refresher on his French, he started playing "Everquest" — the multiplayer online role-playing game — in that language.     Read this article in my local paper.

Volunteer. Many social services have a high percentage of foreign speaking people.  You can locate a food bank, clothing bank, or other resource that serves people. Spanish is nice because there are always people and things to help with pronunciation.

Facebook. If your teen loves Facebook and is able to write a short sentence, have them try Facebook in another language.  What a wonderful opportunity to try working their foreign language skills in a fun way!  It sounds like it would be a great fit for a highly social child! To set Facebook in French, go to Settings, Account Settings, and then Languages.  Watch out they don't set it for "Pirate" or "Pig Latin" however.  Those are languages that colleges don't seem to value as much <smile!>

iPad.  You can watch foreign language channels on your iPad or iPod and practice your foreign language skills! Find the iPod app called "TVU."  You can't get your local channels, but you can get channels from across the country and the globe!  The app is much cheaper than cable, and you can get channels that broadcast in the language you want your children to learn. There are dozens of foreign language channels, including some in French, German, Chinese, Japanese, Korean, Arabic, Italian, Swedish, Norwegian, and some lesser-known African and East Asian languages.

Travel. Traveling in other countries can help children learn different languages while experiencing the art and culture of other countries.  If these were done during high school, then you can give high school credit for the whole experience.  It was never in my budget, but what a wonderful opportunity for a supplement.

When you homeschool a foreign language, your children may not end up fluently conversing with native speakers.  High school foreign language is an exposure to many skills; speaking, listening, reading, writing, and culture.  Your homeschool may have strengths and weaknesses within these areas.   In public high school, I had three years of Russian, and I know I wasn't fluent when I graduated!  So relax, try to have fun, or at least make it less painful.  You don't have to do it perfectly.  Just do it!
Copyright © 2017 The HomeScholar LLC, www.HomeHighSchoolHelp.com. Text may be reprinted without permission if used in full, except for use in a book or other publication for rent or for sale. Reprint must include this copyright, bio (below), and the original URL link (https://homehighschoolhelp.com/homeschool-foreign-language).
Lee Binz, The HomeScholar, specializes in helping parents homeschool high school. Get Lee's FREE Resource Guide "The 5 Biggest Mistakes Parents Make Homeschooling High School" and more freebies at www.HomeHighSchoolHelp.com/freebies.