Homeschool High School - in a Nutshell
When you homeschool high school, you only have one goal per year. Simple homeschooling can be your key to creating a stress-free homeschool high school experience. When you stop trying to accomplish everything all at once, you can start to enjoy homeschooling high school. Your kids will learn more and your family will experience more harmony. Now take a deep breath and get started.

Simple Homeschool High School
Homeschooling high school can feel overwhelming. After years of happily homeschooling young children, parents see high school looming ahead and suddenly panic about record keeping, transcripts, courses, credits, and tests! They're challenging, but they aren't a matter of life and death. They are merely manageable tasks you can complete one at a time. When you strip away all the fluff and meringue, you are left with one major goal each year. There are only four key goals in the four years of homeschool high school.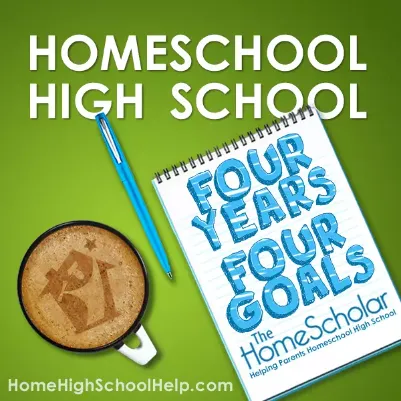 Homeschooling 9th Grade - Think About College
When homeschooling freshman year, all you have to do is think about college. College seems like a long way off! But when you begin homeschool high school thinking about college, then life for the next four years will be much easier.
Unsure about homeschool high school? Avoid these mistakes and you're golden! How to Avoid the 5 Biggest Mistakes Parents Make Homeschooling High School.
College preparation allows for maximum flexibility. Teens often change their minds. No matter how many times your child changes career plans, you will be ready for anything. Thinking about college can help if your child goes to college, of course. However, if your child does not go to college, no harm is done. You simply end up with a well-educated adult, ready to take on the world.
Think about college by learning how to homeschool high school. Take classes and read books to help you learn about course selection and record keeping. Begin to talk about college preparation with your child.

Focus on homeschool core subjects such as reading, writing, math, history, and science. Teach your child at their level and they will be well prepared in four years. Don't worry about the past or the future, simply keep doing what works today. Seek help and guidance if you need it. This homeschool freebie will help: 12 Keys to High School Success.

Homeschooling 10th Grade: Prepare for College
Homeschooling sophomore year is the time to prepare for college. Your homeschool high school should remain the same warm and loving learning environment it has always been. Preparing does not mean transforming your happy homeschool high school into a military academy or Socratic classroom. Instead, the best preparation will occur when you continue to use what has worked for you in the past. Move forward with the homeschool curriculum that has been working, and make adjustments when you identify problems. Keep your forward momentum with confidence.
Within the context of your homeschool high school, prepare for college by taking two specific steps in sophomore year. First, begin a foreign language if you haven't already. For homeschoolers, it may be a source of great fear, and you may want to put it off. But colleges like to see two or three years of a single foreign language in high school.

Second, prepare for college by having your child take the PSAT/NMSQT® for fun. This is the first college admission test your child will take. The PSAT/NMSQT® will put your student's name in front of colleges that want homeschoolers! It's a thrill to receive mail from a college, and can encourage parent and student alike.
Need Help With Testing? Time to take my free class: High School Testing - Simply Explained!
Homeschooling 11th Grade: Find a College
The focal point of homeschooling junior year is finding colleges where you and your child want to apply. Although you could choose a college by throwing darts on a map or only looking at colleges close by, it's not advisable. Sure, you've chosen a college, but it could be unsuitable. A mismatch with your family values is a very expensive mistake. Instead, choose colleges with a step-by-step approach.
To achieve your goal of finding a handful of appropriate colleges, the first step is to go to a college fair. Similar to a homeschool convention, it's a quick and easy way to learn a lot about many colleges in a short amount of time. Step two is having your child take the PSAT/NMSQT in October of junior year. Step three is taking time to visit individual colleges so you can eliminate poor choices from your list. The fourth step is having your child take the SAT or ACT in the spring, which can help you determine the right college fit, both academically and financially.
By the end of the year, choose 4-8 colleges where it is appropriate for your child to apply. Make sure you include a mix of public and private universities, some that might be a challenge to enter, and others where your child exceeds the minimum requirements.
This free ebook will help: Finding a College You Love.
Homeschooling 12th Grade: Apply to College
When homeschooling senior year, the main goal is completing college applications. Scholarships are first-come, first-served, so make sure you have completed applications well before the deadlines. Applying to college early can improve your child's chances of earning admission and financial aid. Like Tax Day in April, college application deadlines are immovable, inflexible, and have financial consequences. In addition, applying to college is not at all like applying for a job at Starbucks! It takes a lot of time, and there is a lot of work involved.
Applying to college will require long and thoughtful essays that are self-reflective and technically perfect. That's a tough assignment for a normal teenager, I know! Letters of recommendation will take time to acquire, even from willing and helpful writers. The college application itself is quite complex and takes a while to complete. Each application must include your homeschool records: a complete transcript, possibly a reading list, and most likely course descriptions as well. To eliminate panic, make sure your records are always up to date.
For best results with maximum financial aid, apply early and often. Apply for a handful of acceptable colleges, carefully watching deadlines and following the fine print. Applying to college doesn't end with admission. It continues with additional correspondence regarding scholarships and other financial assistance. It's a prolonged task, but worth the effort.
Learn more about the FAFSA® with this Need Based Scholarships White Paper.
Expect Dramatic Changes During Homeschool High School
Each year of homeschool high school, your child will mature by leaps and bounds. As a newborn is dramatically different from a four year old, it is also true that a freshman will barely resemble a high school senior. Children grow up so fast, and mature quickly over the four years of high school. Be prepared for anything so your child can attend a college that will meet their family and career goals.
Focus on one goal for each year of high school. Don't get lost in the details, and don't worry about the future, simply focus on the task at hand. Freshmen think about college, sophomores plan for college, juniors find a college, and seniors apply to college. Have a great year this year. Next year, you can work on the next goal. For now, focus on the one step before you.
Homeschool High School: Four Years - Four Goals (Click it to Pin it!)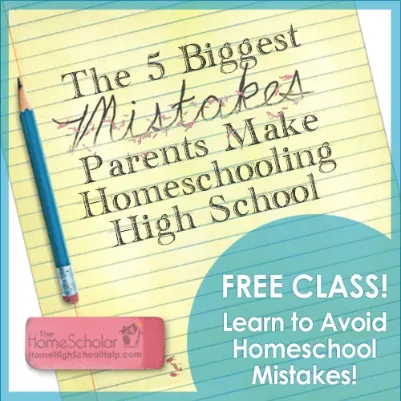 Learn how to identify and avoid the big blunders repeated by countless homeschool parents!
The First Mistake may cripple your plans if your child ever changes their mind (and what teenager doesn't!) The Second Mistake may leave your child unprepared for college! The Third Mistake may result in the loss of thousands of dollars in financial aid! The Fourth Mistake may cause your child to be lost in the crowd during college applications. The Fifth Mistake may render your kid unable to gain admission to the college of their dreams!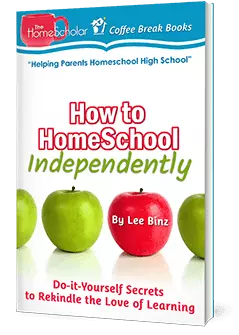 Learn why "old-fashioned" homeschooling is still your best bet for growing passionate learners! Homeschool independently and take your life back! Instead of a "one-size-fits-all" assembly-line education, choose the freedom to teach your children at their pace and consistent with your values. Pursue happiness while homeschooling, instead of pursuing the busyness so common in our society.

In this book, you will learn how to identify and eliminate sources of educational dependence, how to regain your peace of mind, and how to rekindle your children's love of learning.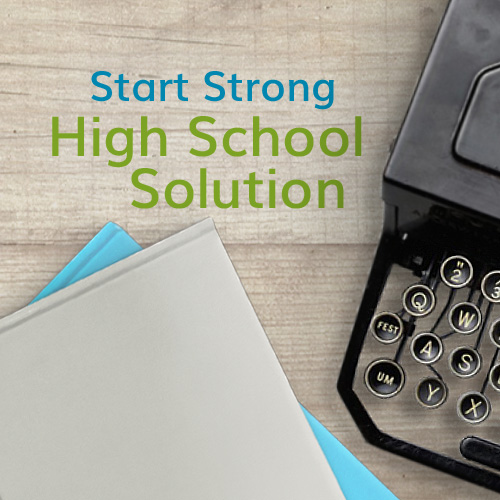 If you are a beginner at homeschooling high school, consider the High School Solution, which provides detailed training on homeschooling, from middle school through senior year. The resources included give specific help for all stages, from getting started and planning high school courses, to understanding high school testing and applying to college and earning scholarships.
Get complete instruction for choosing curriculum, encouraging delight directed learning, and teaching advanced subjects through training classes for parents, all with handouts or workbooks plus articles and templates.