Extraordinary Extracurricular Activities for Ordinary Teens
Engaging in fun and meaningful extracurricular activities beyond academics can be the best part of homeschooling high school. When not confined to a public school desk for many hours each day, children have time to discover and explore their passions! High school extracurricular activities are important, not only for the joy the experiences create, but also the impression they will leave with colleges and future employers. A list of high school extracurricular activities becomes part of a comprehensive college application package, and can be included on their resume for a job search. This will be a pretty handy list to have!
There are two steps to making this perfect list with your perfectly normal children. First, you have to figure out some activities. Second, you have to put them on a list. Easy-peasy, right? Let me show you how, and give you plenty of hint and tips. I'll even share a super-long list of ideas to help you brainstorm activities for your own perhaps less-than-motivated teenager.
Create and Discover Extracurricular Activities
Not all children are naturally sociable and outgoing. Some are naturally quiet. If your child seems to do "nothing," finding things to put on an activity list can be a big challenge! Sometimes the child isn't shy, but has a family situation that makes building connections difficult. Some families, like our faithful military families, move frequently. Finding new friends and new activities in different locations every few years can be difficult. Yet, colleges will still want to see an activity list. Let's consider ways to find activities, because writing "nothing" on that application is not a good option!

What are Extracurricular Activities?
Extracurricular activities are done either before or after schoolwork, or during the summer. They can be athletics or team experiences, hobbies or special interests. Activities may include employment, or volunteer work experiences or internship. Awards and honors received count as does community involvement, or charitable work. Include activities done only during the summer or year-round. Your activity list should mention only things the student participated in after completing 8th grade, and before high school graduation.

Identifying Fun Extracurricular Activities
What does your child do for fun? If you think through each interest, you might find some great ideas for the activity list. For example, one of my children was constantly studying chess, and it helped me remember to put his chess experiences and awards on the list. Think about what they do for fun, and brainstorm everything you can think of that they do around their passion. You may just strike it rich in activities there!

What do you do in the evening as a family? What do you do on Monday night? Wednesday night? Sunday morning? Each of these family activities might be something that could be listed as an activity. If you volunteer at a food bank, does your child go with you? Put that on the list. Do you attend church together, and your child goes to Sunday School or the weekly youth group? Put "Church Youth Group" on the list.

Extracurricular Activities Can be Transcript Classes
Sometimes your transcript will give you a clue to activities. If speech and debate is on the list, that's an activity, so include it on both the transcript and the activity list. Judo is a skill - put that on the activity list. Sometimes P.E. class will involve an organized sport, or your fine arts class might involve an after-school theater group or club. Go over that transcript with a fine-toothed comb! I was involved in choir when I was in high school. I received a high school music credit for "Choir" and it was included as an activity on my transcript.

Long-forgotten Extracurricular Activities
What has your child done that has made Grandma gasp? What did you put in your Christmas letter last year? Those memorable moments may include long-forgotten activities or awards. A shocking story that you told Grandma probably didn't take place in the quiet of your living room. Can that be a source of inspiration?
Student Teaching Extracurricular Activities
One simple way to create your own activity is to encourage your child to teach what they love. If they love Tae Kwon Do, they can ask their instructor for a job as a student teacher. An art-lover can volunteer to teach art to a group of friends. Your child can offer to teach classes at the local YMCA or community center. They don't have to be gifted in the subject, they just need to be willing.
Search your community for ways you can volunteer as a family. Does your community have a food bank, clothing bank, or Meals on Wheels program? Volunteering together as a family is a wonderful way to develop an activity. Does your church have a choir? Perhaps your child would like to sing in the choir, or help lead worship vocally or with their musical instrument. Or perhaps they would like to take that musical instrument to a senior's center and play for them.
Have you gone on a mission trip as a family? Don't forget to add that to the list! Is your family raising and/or training service dogs? Other places your child can get involved in volunteering include: United Way Youth Council, 4-H Teen Ambassador groups, Lions/Rotary/Kiwanis clubs, Animal Shelters, or your local library.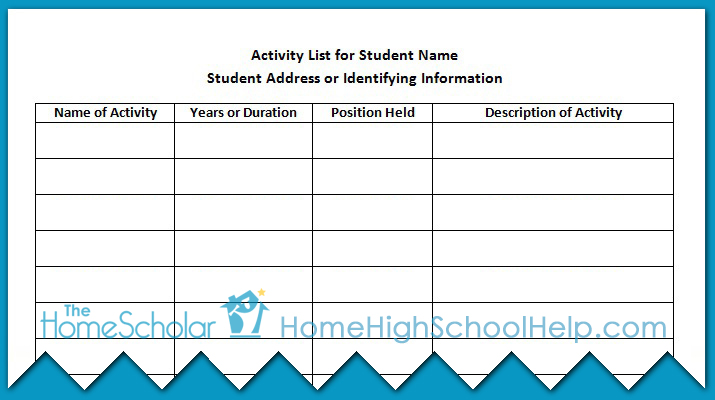 Each college or employer will have a different way of asking about your child's activities, so the more detail you include, the easier it will be to fill out forms later. Employers might want this information in the form of a resume, and colleges may use the Common Application, or have their own forms to fill out. As long as you have the information you need, you will be ready for any requirement in the future. When you are working on college applications and they ask for information on activities, you will have everything you need at your fingertips. That can be such a relief during the "crunch time" of senior year.
Here are some websites for finding volunteer activities to do as a family.
The HomeScholar's Humungous List of Extracurricular Activities from A-Z
When all else fails, and you can't think of any activities, check out this long list! Remember that imitation is the sincerest form of flattery. Ask your friends! Look around at what other homeschoolers are doing for volunteer, leadership, and community service activities. I asked for some ideas on Facebook, and there were tons of very helpful suggestions.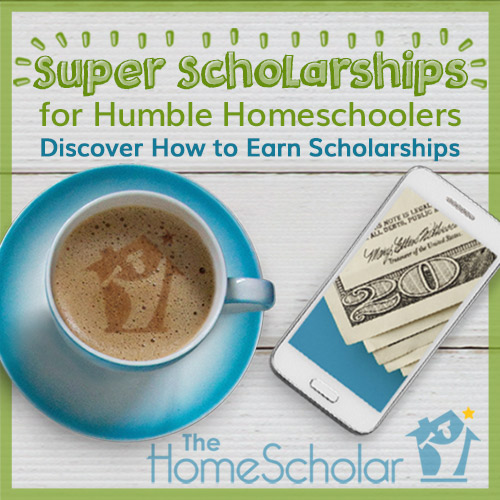 In this class you'll learn why merit scholarships provide the most money. I'll teach you which college admission test is best, the SAT or ACT, and why. I'll show you how to make sure your child will stand out above the crowd, regardless of their gifts or challenges. You'll learn how to find a college that gives great scholarships, and the secrets to creating homeschool records that will reduce college costs.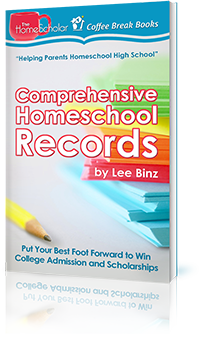 In this book, you will learn how college admission has changed and what colleges now look for in prospective students, little known insights into the mind-set of college admissions officials and how you can use them to benefit your child. Learn the core elements of a comprehensive homeschool record that will amaze and impress colleges. You will be relieved at how achievable it is to create beautiful records and how they can give you a real advantage in the college admissions game.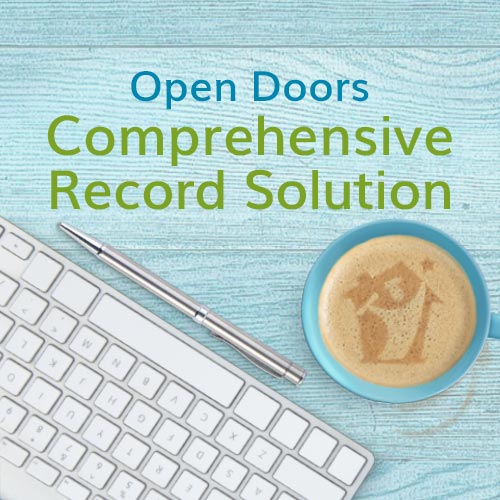 The Comprehensive Record Solution will guide you every step of the way for the development, creation, and presentation of your student's Comprehensive Record. It has everything I wished I had when I was putting my own records together. Let me help you make your journey toward homeschool high school success a little easier by giving you all the training, tools, templates, and support you need to create records that colleges will love.