Why did you decide to homeschool high school?
I hesitated to start because I didn't want to be over-protective. 
My younger son is anaphylactic to peanuts.  He is one of those children you read about that could die if exposed to the smallest, microscopic speck of peanut. I didn't want to over-protect my children, and it was very difficult to balance protecting him from a life-threatening allergy and over-protecting him so he didn't know how to care for his own life-long condition.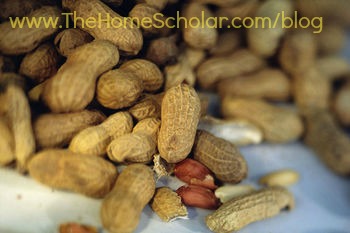 I hesitated to start because I was overwhelmed by my children's academic needs.
Both of my children are highly gifted, and it was extremely challenging to homeschool them.  I was always unsure, always anxious about how to keep them challenged without exposing them to things beyond their maturity level.  In the beginning, it was a concern about making their reading challenging but appropriate for their age.  Later on I had concerns about dual enrollment in community college, and whether that might be a good fit for them.
I continued because homeschooling was awesome!
Once we began homeschooling, it was such a perfect fit for my family that I never seriously considered quitting.  I did have times of extreme anxiety.  It seemed like sometimes I could barely sleep!  And I worried! I worried that my children would suddenly rebel, or misbehave somehow, and I wouldn't be able to teach them.
Back-to-school Nerves
Each fall we started our academic school year on Labor Day.  I wanted my husband to be at home and help me through the first day of school.  Nothing bad ever happened, but I was still anxious and my husband was happy to be available just to calm my nerves.  Yup.  Nervous Nellie!  That was me!
How about you? 
Everyone makes the decision to homeschool for their own reason.  My job is to make sure you don't make a decision based on fear - so you can listen to your heart.  I don't know what is right for your family, but you do. If you decide to homeschool through high school, there is a LOT of support available. I'm here to help you finish the job, and finish strong!
Why did you decide to homeschool high school?