Where Do you Find the Faith to Homeschool?
.
Where do you find the faith to homeschool high school? Homeschooling is not for the faint of heart! But, with a little help from a friend, you can have encouragement to get you through the tough times.
When I teach my class, "Finding the Faith to Homeschool High School," it feels a little awkward to me.
I didn't attend Sunday School as a child, because I was raised by non-believers. I didn't go to Bible college, I'm not a theologian, and I'm not qualified to preach. I'm not "The BibleScholar", I'm The HomeScholar. When I tell others about scriptures, I don't feel qualified.
But here is what I do know. Sharing scriptures is a good thing.
"All Scripture is God-breathed and is useful for teaching, rebuking, correcting and training in righteousness, so that the servant of God may be thoroughly equipped for every good work." ~ 2 Timothy 3:16-17 16
My only qualification is that I love my Bible, and having my daily quiet time. I love to meditate on God's Word, and think about how it applies to me, to homeschooling, and living a life of faith in the midst of challenges.
When I look at scriptures, I look at it through a lens of pain and struggle, because I don't always have it all together, and because homeschooling through high school was a challenge for me. For that reason, I often look at verses and think, "Wow! God really does understand what I'm going through!
"For we do not have a high priest who is unable to empathize with our weaknesses, but we have one who has been tempted in every way, just as we are—yet he did not sin. Let us then approach God's throne of grace with confidence, so that we may receive mercy and find grace to help us in our time of need." ~ Hebrews 4:15-16
I teach a Gold Care Club class, "Finding the Faith to Homeschool High School." It's like meeting a friend at Starbucks, and sharing our favorite underlined Bible verses over coffee. You can join the Gold Care Club and request that class.

If it's not a good fit, but you'd like some scriptural encouragement, consider getting my book by the same title. "Finding the Faith to Homeschool High School: Weekly Reflections for Weary Parents" is available on Amazon in both kindle and print format, and it has 11 5-star reviews.

Comments
2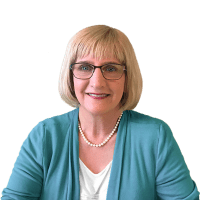 Thanks D'Ann! You are such an encouragement to me! Blessings, Lee
funnily enough, Lee....aside from the usual prayerful determination that homeschooling a dearly loved granddaughter was very important, you are one of the factors that have helped give me the faith to do it...for which I will be forever grateful. Love from here, and God bless...
funnily enough, Lee....aside from the usual prayerful determination that homeschooling a dearly loved granddaughter was very important, you are one of the factors that have helped give me the faith to do it...for which I will be forever grateful. Love from here, and God bless... :)