The HomeScholar Recommends Disney's Queen of Katwe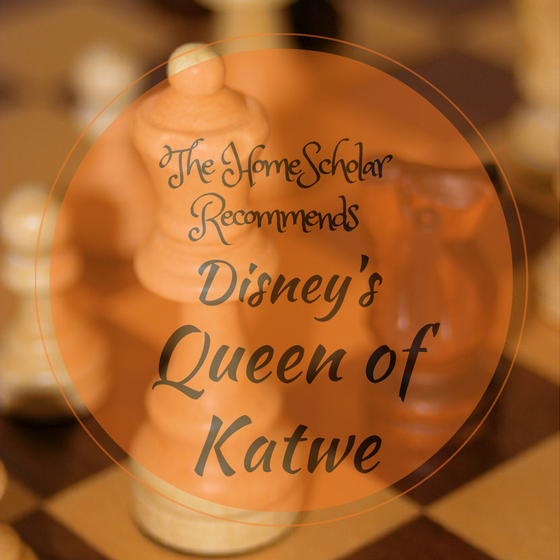 The HomeScholar Recommends Disney's Queen of Katwe
Queen of Katwe – In Theaters This Month!
Imagine my surprise when I got a call from my son's former employer (from back in high school). Elliott Neff, my son Kevin's chess mentor, runs a wonderful company called Chess for Life. He has been a chess coach for an amazing young woman from Uganda, Phiona Mutesi (Nalwanga).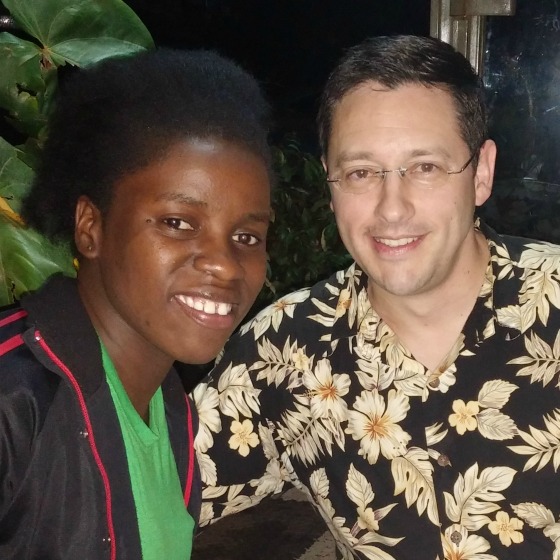 This young woman's life is so amazing, Disney has produced a full-length movie about her inspiring story. And Elliott Neff invited us to the premiere showing in Seattle! What a fun event! I wanted to tell you how much I love the movie, Queen of Katwe.
This film is GREAT for all homeschool families!


Perfect if you or your child love chess


Awesome if you love family-friendly movies


Great if you are studying other cultures


Fun addition to your study of Africa


Wonderful movie with family values


Great life lessons explained through chess


Make sure to check out Disney's "Queen of Katwe" when it opens in U.S. theaters in limited release on September 23rd, expanding countrywide on September 30th.
My son assures me the chess moves are completely accurate (he was explaining all the moves to his wife as we watched the premiere). My daughter-in-law and I are certain the portrayal of a chess fanatic is also completely accurate (the movie includes the mannerisms we see in Kevin all the time)! From our family's experience, the chess is spot-on!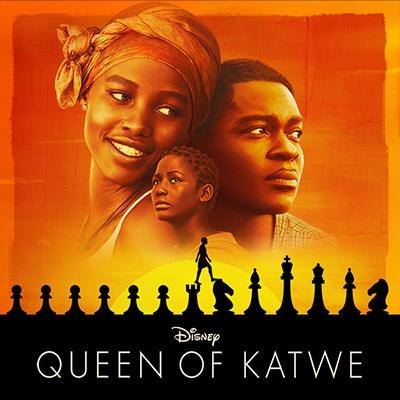 About The Film
"Queen of Katwe" is based on the vibrant true story of a young girl from the streets of rural Uganda whose world rapidly changes when she is introduced to the game of chess, and, as a result of the support she receives from her family and community, is instilled with the confidence and determination she needs to pursue her dream of becoming an international chess champion.
Directed by Mira Nair from a screenplay by William Wheeler, "Queen of Katwe" is produced by Lydia Dean Pilcher, p.g.a. and John Carls, p.g.a. with Will Weiske and Troy Buder serving as executive producers. The film stars Golden Globe® nominee David Oyelowo, Oscar® winner and Tony Award® nominee Lupita Nyong'o and newcomer Madina Nalwanga.
For 10-year-old Phiona Mutesi (Nalwanga) and her family, life in the impoverished slum of Katwe in Kampala, Uganda, is a constant struggle. Her mother, Harriet (Nyong'o), is fiercely determined to take care of her family and works tirelessly selling vegetables in the market to make sure her children are fed and have a roof over their heads. When Phiona meets Robert Katende (Oyelowo), a soccer player turned missionary who teaches local children chess, she is captivated.
Chess requires a good deal of concentration, strategic thinking and risk taking, all skills which are applicable in everyday life, and Katende hopes to empower youth with the game. Phiona is impressed by the intelligence and wit the game requires and immediately shows potential.
Recognizing Phiona's natural aptitude for chess and the fighting spirit she's inherited from her mother, Katende begins to mentor her, but Harriet is reluctant to provide any encouragement, not wanting to see her daughter disappointed. As Phiona begins to succeed in local chess competitions, Katende teaches her to read and write in order to pursue schooling.
She quickly advances through the ranks in tournaments, but breaks away from her family to focus on her own life. Her mother eventually realizes that Phiona has a chance to excel and teams up with Katende to help her fulfill her extraordinary potential, escape a life of poverty and save her family.
Like Queen of Katwe On Facebook
Follow Queen of Katwe on Twitter
Make Your Move and join the conversation by using #QueenOfKatwe
Here is your first look at a featurette from the film that celebrates how "Chess is Life."
https://youtu.be/RavDLo7iPYQ
For those of you who love to see grown-up homeschoolers, I happen to know that Elliott Neff was homeschooled through high school himself. He once told me that his mother created a daily assignment sheet for him. Elliot got up
very
early in the morning to work through his assignments as quickly as possible. By 10:00 am he was done with schoolwork so he could study chess all day long. He parlayed that love of chess into a thriving international chess business. I love this shining example of homeschool success!
I'd love for you to comment and let me know what you thought about the movie, Queen of Katwe!
Click to Join my Newsletter!
Stay Informed
When you subscribe to the blog, we will send you an e-mail when there are new updates on the site so you wouldn't miss them.
Comments
No comments made yet. Be the first to submit a comment