Outside documentation with Community College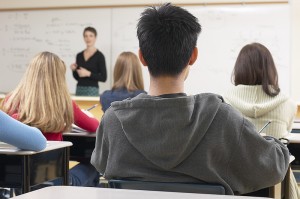 I'm not a big fan of
dual enrollment at community college
, but I know that it makes sense in some situations.  If it's a good fit for your family, I want to make sure to pass along one tip.
Community college classes provide outside documentation, and provide some "proof" that a child can be successful in a college level class in each subject.  For that reason, it's helpful to have a community college class in each general subject area: English, math, science, foreign language, social studies, and fine arts.   So if you are using community college just for one subject (music for example) that's great!  But if you are looking at community college to increase chances of college admission, then branching out to many subjects may be helpful.  Taking at least one subject in each kind of area may be the most helpful if you have decided that dual enrollment at community college is the way to go.
When taking those classes, be sure students know they much get the best possible grades in those classes.  Don't let kids get in over their head.  It truly is part of the permanent record that colleges will see.

See those cute buttons at the bottom of these blog posts?  Those are there to help you share helpful posts with others who might need encouragement.  Go ahead and give it a try.  I promise that nothing will blow up!