I love watching the Olympics, don't you? Have you ever thought about how homeschooling and the Olympics collide?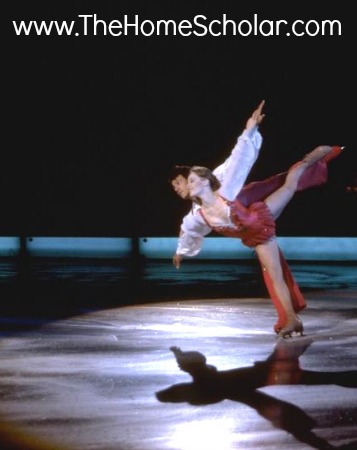 Watching the Olympics can encourage young athletes. Some of our best Olympians have been homeschooled. It makes it much easier to get an education and have the time needed to practice your sport.
Watching the Olympics together, and incorporating that into your homeschool can be included in your physical education class. Read this article on 
Physical Education Outside the Box
 for more on drawing outside the lines for PE class.
Watching the Olympics can help you redefine what you consider a sport. This is a list of all the sports for the winter and summer Olympics currently.  I tell people all the time, if your child is doing something that's an Olympic sport, then it definitely counts as Physical Education class.
WINTER EVENTS
Alpine Skiing
Biathlon
Bobsleigh
Cross Country Skiing
Curling
Figure skating
Freestyle Skiing
Ice Hockey
Luge
Nordic Combined
Short Track Speed Skating
Skeleton
Ski Jumping
Snowboard
Speed skating
I love how this list for winter includes sledding, skating and skiing. You can include that on your homeschool PE course description. Those are sports, and they count for PE, even though they are tremendous fun.
SUMMER EVENTS
Archery
Athletics
Badminton
Basketball
Beach Volleyball
Boxing
Canoe Slalom
Canoe Sprint
Cycling BMX
Cycling Mountain Bike
Cycling Road
Cycling Track
Diving
Equestrian / Dressage
Equestrian / Eventing
Equestrian / Jumping
Fencing
Football
Golf
Gymnastics Artistic
Gymnastics Rhythmic
Handball
Hockey
Judo
Modern Pentathlon
Rowing
Rugby
Sailing
Shooting
Swimming
Synchronized Swimming
Table Tennis
Taekwondo
Tennis
Trampoline
Triathlon
Volleyball
Water Polo
Weightlifting
Wrestling Freestyle
Wrestling Greco-Roman
The summer Olympic sports are my favorite, because it includes things than homeschoolers may do all the time, but don't think of them as PE.  For example, shooting, horses, ping-pong, and trampoline.  These are true- blue sports, and they can really be included in your homeschool PE class.
I have a list of fun activities for the 
Olympics on my Pinterest Board
.  Check it out, you might have even more fun!