Junior Year is Key to Successful College Admission
I love seeing people successfully navigate through the process college admission.  Jennifer wrote to me recently, and was thankful for my book 
College Admission and Scholarships
.  She strongly recommends that people learn about how
Junior Year is the Key to Success
.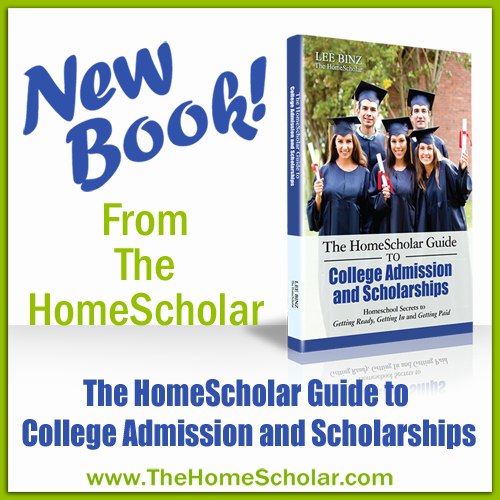 I have meant to write you personally about the book.  I am really finding it helpful.

My daughter and I have started a notebook with the different colleges.  What are the admissions policies.  What types of essays do they want to see.  What scores are expected.  Two pieces of advice I have found very, very important for our family.

First, my daughter is allowed to apply to all the Ivy leagues she wants, but she must have a back plan.  In this back plan three of the colleges must be in our new home state.

The second piece of advice was how important her junior year is.  My daughter is so far ahead with high school classes she has decided to graduate a year earlier.  Wow!  I was a bit overwhelmed until your email arrived with your new book. PERFECT TIMING in my eyes.  God noticed I was a bit over my head with one starting at a junior college and one is starting her junior year.  Junior college is much easier to apply.  So thank you for being the answer to my prayers!

Also, a big thank you for all you have done for my special needs son.  Not sure if you remember meeting him at the home school college fair a couple years ago.  He has Aspergers.  We moved the weekend before he started his senior year.  Boy, it was so hard to go through another move and try to find a college for him.  Yet, with your help on how to set up his portfolio we were prepared to apply to local schools, and he will attend the University minutes from our house.  He is thrilled!!

Home schooling has been the best fit for our family!  Thank you for your help! Great book!

Jennifer
There's nothing more stressful to parents than college admission and scholarships. Many parents question whether it's even possible to find a college that is satisfying to both parent and child, a college that will love their student and offer them scholarships to attend. "
The HomeScholar Guide to College Admission and Scholarships
" puts these concerns soundly to rest. It's available in paperback and on Kindle ebook.

Stay Informed
When you subscribe to the blog, we will send you an e-mail when there are new updates on the site so you wouldn't miss them.