HomeScholar Freebies + Full Tuition Scholarship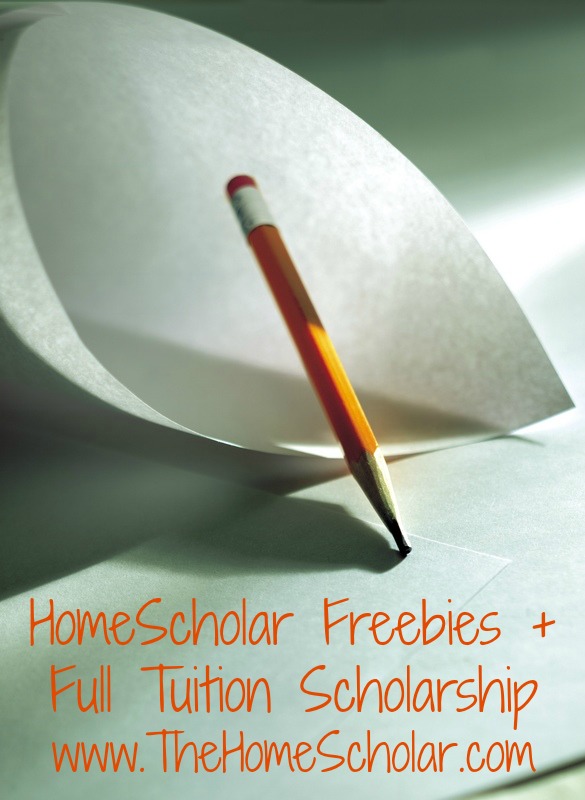 I received this sweet note on October 1st, and had to share this with you!  As you read this letter, I want you to remember two important things. 1) Apply to college early. 2) My freebies can help you earn full tuition scholarships.



Dear Lee,




Thank you so much for the wealth of information that you share for free!  You have given me the knowledge and courage to do more than I ever felt possible, especially the ability to maneuver the high school transcript and college application process.  Our daughter was accepted to all six schools to which she applied (plus an additional one).  She was offered various scholarships to each of them, and because she is a gifted musician, she received a full four-year scholarship at the best school of all.  This scholarship covers the full cost of tuition, room and board... for all four years.  Needless to say, we could not be happier!  You gave me the courage to guide my daughter to write letters to admissions, scholarship and financial aid offices at each college.  I am certain this made the difference.




Thank you for everything!




God Bless You!




Sincerely,




Lori




New Hampshire



This young woman must have applied VERY early during fall of senior year, since she heard back about admission and full tuition scholarships to all these schools by October 1. If nothing else, remember that the best scholarships come when you apply early and often, to at least 4-8 colleges. Notice how she did that - and learned about it by using my free classes.
My freebies can really help, so grab as many as you can! You can fine all my free information here: 
HomeScholar Homeschool Freebies
. When you see free classes mentioned in my newsletter, join me!  Soon you will be the resource that other parents turn to for support!
What a fun letter for me to receive!  When it's your turn, please write to me and tell me your story!

Stay Informed
When you subscribe to the blog, we will send you an e-mail when there are new updates on the site so you wouldn't miss them.
Comments
No comments made yet. Be the first to submit a comment