My son has a degree in Political Economy, and has loved economics since he was a child.
This post contains 
affiliate links
. If you click and buy I may make a few pennies, but not enough for a latte.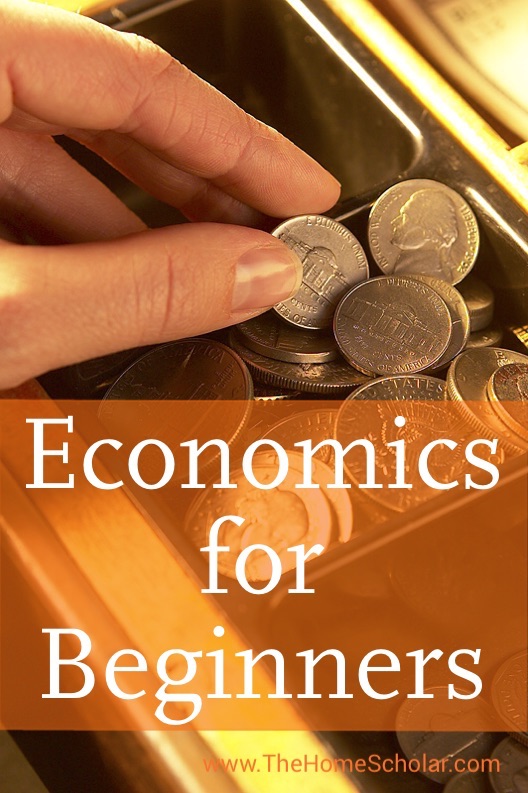 Economics for Beginners
When he was younger, my economics-loving son enjoyed the
Penny Candy
books in the Uncle Eric Series, written by Richard Maybury. These books come from a free market perspective and are politically conservative/libertarian. Many people use that book with the coordinating workbook,
A Bluestocking Guide: Economics
, for their economics study in high school.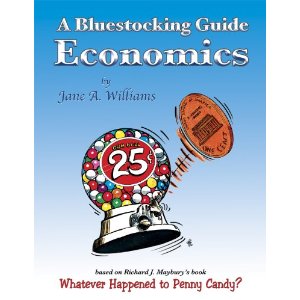 If this seems too basic, or you are interested in digging deeper, my son loves
Economics in One Lesson
by Henry Hazlitt.
For my older son, who was not particularly interested in economics, we chose to use the Teaching Company lectures instead. It seemed the least painful way to introduce him to economics. It's interesting to note that economics is like politics – books can represent the world view and political persuasion of the author. It can be difficult to find a perspective that matches your own. I'm not sure these books are a "perfect" match for our family, but they definitely worked! If you have a little more time, be sure to look at
Founders Academy
where they promise US History and Economics in half the time without the tears.

Please note: This post was originally published in August 2011 and has been revamped and updated for accuracy and comprehensiveness.