Dear Homeschool Parents,
Other parents feel the same fear that you do.  I have shared my own fears before, and I know I'm not alone.  Fear of failure is inherent in parenting.  Please read these words and tell me if you have ever had these feelings: overwrought, fear creeps in, meltdown, wonder about my own abilities, doing a lackluster homeschooling job, becoming more and more nervous, need moral support, family is NOT supportive, fear failure and future bitterness from children.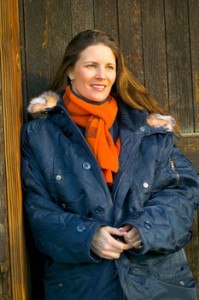 Now it's true, we don't ALL feel this way ALL the time.  But I'll bet that MOST of us feel this way SOME of the time.  You're not alone.  I felt that way and I succeeded.  Other parents had those feelings and they have succeeded.  You may feel that way now, but you can succeed too!  Read about Heather's feelings to know that you are not alone.
Lee,
I've just found you and am trying to be encouraged by your newsletter, etc., but fear creeps in whenever I read success testimonies of homeschooling families and former homeschoolers. I do cheer each of them and even let my kids know about the testimonies, but they also cause me to wonder about my own possibly lackluster homeschooling job. I'm a single mother (of children with no involvement from a father), so I am in it alone. I don't even have a support group. (There's just not one anywhere near me, sadly.)

We even dedicate our school to God and pray for Him to take His rightful place as the head of His homeschool, and still I am more and more nervous about whether I can lead my children--especially my engineering-aspired son--through their college-prep educations. I fear failure and future bitterness from my children.

I know I shouldn't worry, but the time is growing so short. My children are 15-1/2 (10th grade) and 14-1/2 (9th grade), and this is our third year homeschooling. I don't know how to get enough information about "where they are" and "where they should be" to feel confident that I'm at least on the right track. I hope something you've written can help.

Thanks,
Heather in Colorado
Dear Heather,
Don't worry.  The biggest thing I hear from parents when they are done is Shock and Awe.  With a 10th and 9th grader, there is nothing you could have done that would make you "behind."  Instead of thinking about everything you could be doing, think about it one step at a time.  Read this blog post for encouragement:
Homeschool High School: A Step-by-Step Guide
. Then watch a short video called "
How do you know you can homeschool high school
"
I just wrote a blog post about a mom who was CONVINCED she had messed up - until she saw her homeschool transcript.  I do have another few posts that might encourage you, though.
Encouragement from The Other Side
Homeschooler Wins Full Scholarship – Plus Some More
! (By the way, this Renee didn't even think her daughter would get IN to college, must less get ANY scholarships.) Those blog posts should give you some encouragement for right now.
I think the thing that will help you avoid panic in the future is learning more about high school.  It's the unknown that we tend to fear.  If you learn more about high school, you'll be the resource that other parents turn to for encouragement!  You might want to get my video for beginners,
Preparing to Homeschool High School
, or join my
Gold Care Club
and watch the video online over four months.  You can read about all the ways I can teach you here: 
http://www.thehomescholar.com/parent-training.php
Take a deep breath.  And take it one step at a time.
Blessings,
Lee
Lee,
I can't thank you enough for your encouragement (and KNOWLEDGE!) Yes, you may use my name and question. Hopefully, you will feel the need to edit it, as I was a bit overwrought when I wrote it and probably rambled. ;)

Thank you for all of the links. I will visit them all. And I will visit Facebook too. (I'm pretty sure I "liked" you just yesterday.) I sure wish I had found you 3 years ago, or 4 actually, when I was seriously researching and considering homeschooling. I've downloaded or ordered every free thing I could get my hands on.

I think one of the meltdown catalysts for me was my thinking back to being a straight-A student all through school (until college, when I went crazy) but when I graduated, I did not receive one academic scholarship! (Nor did I receive help from parents to find any money, or even colleges, for that matter.) I was even vice-pres. of National Honor Society, in Y-Teens, volunteered a lot, had job experience since age 11, had lots of creative experience, etc., etc. and nothing!  I was never awarded a scholarship. Last night, I was thinking ahead to next year (when my son will hopefully be taking a college course in chemistry at a comm. college) and wondering if there were scholarships for that (dual credit/early college credit), and then I just jumped into fear about his college entrance being so near (as well as my daughter's).

I also know that if I were in a support group, it would help, but there just isn't one near me. I really need moral support, especially because my family is NOT supportive, to put it mildly, and I don't have a husband. But thank YOU so much for YOUR amazing help. (I'm sorry I made this so long. I rarely do that.)

Have a wonderful day and SHALOM,
Heather
Dear Heather,
A lot of my clients consider the Gold Care Club to be their personal support group.  I remember one member said "Hey, it's cheaper than therapy!"  If you're asking about college admission, that's one of the biggies that I help homeschool parents with.  I also have two DVDs that may help.  You can find them all on my
Parent Training Tools
page, but look specifically at 
Finding a College
and
Getting the BIG Scholarships
. Hang in there!  You're the best high school guidance counselor for your children, and you CAN be successful!

Our monthly newsletter comes out on the first of every month.  Sign up for your free monthly newsletter here.