I saw this ad on Facebook.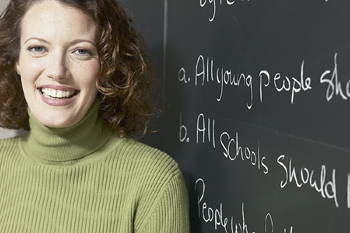 Be a Homeschool Teacher Train to become a better Homeschool Teacher by earning an accredited Teaching Degree online. Flexible scheduling. Learn more today.
Excuse me?  A degree in teaching will NOT make you a better home educator.
My friends who are certified teachers tell me that their teaching degree gave them training in crowd control, educational philosophies, grading criteria, and classroom strategies.
Home education is about parents strongly motivated by the love they have for their children.  No crowd control, educational philosophies, or classroom strategies needed.  If you want to become a better homeschool parent, then love your children more.  Become students of your student.
Learn about homeschooling, not teaching.

Do you enjoy these daily doses of high school homeschool wisdom?  Sign up to get them delivered via email or reader!