April 2012
by Lee Binz
The HomeScholar

6 Tips for College Visits If you're a parent of a homeschooled teenager, you've probably been thinking about college for a while now! As you and your student prepare for that not-so-far-away event, now is the time to start visiting colleges that interest you. Visit colleges in the spring of junior year or earlier. Colleges can look very similar on paper, with brochures full of sunny days and beautiful fall leaves. Even when pictures and statistics look the same, you really don't know what a college is like until you visit.

Tip #1 - Let them know you're coming
Whether you visit a campus on a special preview day, a regular school day or for an overnight visit, you should sign up with the Admissions department and let them know you are coming. It's very easy. Most college websites will have a place to register for a visit. Don't miss this opportunity to let colleges know you're interested in them! Some colleges keep records of how often prospective students come to visit. If you decide a particular college may be "the one" and you've visited them four times, they will look at this very favorably and value you more because of it.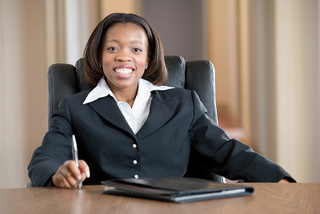 Tip #2 - Meet the admission representative
When visiting a prospective college, your student should dress neatly and be clean, pleasant and charming. The school will likely be watching you just as closely as you are watching them. Students should make a point to talk to the college admission staff. It's easy for parents to take control here and run the show, but this is actually a mistake. This time your student should do most of the interaction. On the other hand, it is important for parents to find out the college's policy for homeschooled applicants, and determine what sort of records they need from your homeschool. There are many colleges where homeschoolers are treated the same as all other applicants. However, other colleges will have certain hoops that homeschoolers have to jump through, perhaps additional testing or something unique to that college. It's important to know this information up front, so make sure to ask about this during your visit.

Tip #3 - Take, take, take...
Prospective students are usually asked if they want to visit a classroom and take a campus tour. These are great opportunities—don't miss them! Choose a class that interests your student, or attend a general freshman level class to see what the first year of college will be like. As you tour the campus, remember that the tour guide will usually only show you the places that make the school look good. Throughout all of these activities, you and your student should be taking notes.
Write down the details (names, classes visited, impressions, strengths, and concerns). This information will help you remember each college you visit, and will provide your student with great content as they prepare their application essays.

Tip #4 - Use your 5 senses 
While you are visiting, use all of your senses as you walk around; look, listen, feel, taste and touch. Does this college seem like a positive environment? Can you picture your child living here for four years? Do the students appear happy and respectful? Is it a pleasant atmosphere? How does it make you feel about safety and security? Is the food healthy and appealing? Your answers might help you choose between colleges that seem to be equal on paper.

Tip #5 - Say thank you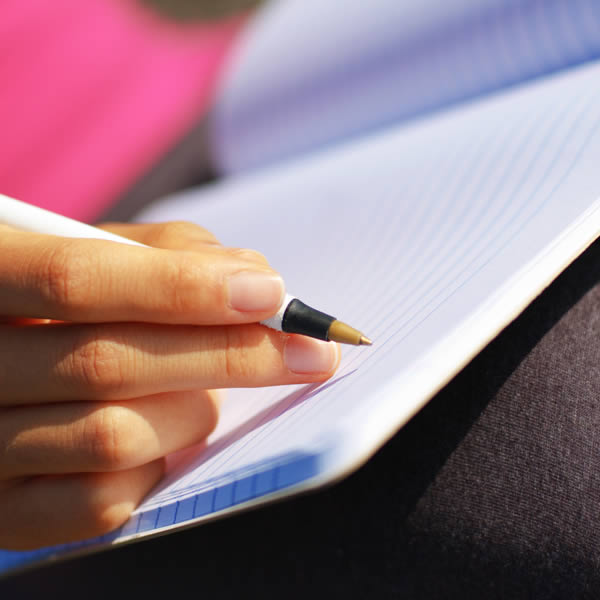 After each campus visit, make sure your student writes a thank you note to the admissions staff and professors. This simple act will show the staff that you're interested in the school. You may even help develop relationships that may become long-term mentors for your child. Both emailed and handwritten notes are helpful. If you don't intend to go to the school, then emailing a thank you note is fine. But if you do intend to apply to the school, then a mailed thank you note is best. Some colleges keep a record of how many contacts you make, so it can actually help to write a letter by hand.

Tip #6 - Buyer beware
Visiting a college is a critical step in finding a college for your children. Assess them carefully. You want to know their views. You need to know whether a college with "Christian" in their name will match your family values. You can tell very little by the name of a college; you can tell only a little more from their marketing materials. You don't really know the personality of the college until you encounter it in person – during a college visit. There is no perfect college, just like there are no perfect people. But a purposeful visit can help you find the college that is best for your child.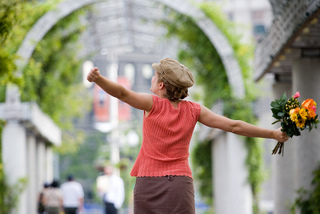 Recommended Resources
Lee Binz is the The HomeScholar, and her mission is to help parents homeschool high school. Lee homeschooled her two sons through high school, and both earned four-year, full-tuition scholarships.
You have permission to reprint this article as long as you don't make any changes and include the bio below.
Lee Binz, The HomeScholar, specializes in helping parents homeschool high school. Get Lee's FREE Resource Guide, "The 5 Biggest Mistakes Parents Make Homeschooling High School." You can find more of her freebies here: www.HomeHighSchoolHelp.com/freebies
Get more homeschool high school help on The HomeScholar Facebook Fan Page.

So far, Hannah has been accepted to George Fox University with a $10,000 a year scholarship, and we just received news that she's been accepted to Seattle Pacific University with the Trustees' Award scholarship for $14,000 a year! We are so excited..

Molly, Washington

 ~~~~~~~~~~~~




My oldest son, Adam, just graduated and is going to be attending Auburn University this fall with scholarships that will more than equal a full ride!!

 

The information from your website, blogs, Goldcare club, webinars and DVD's have been very helpful for us in planning for high school and college! Whenever I am asked questions about doing high school at home, I generally always direct people to check out your website.

~Andrea




Andrea's son, Adam