People sometimes think that homeschooling can cause or prevent major issues from happening to their children.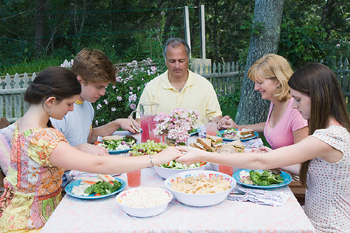 Homeschooling can't ensure complete safety of your child
– things can still happen. 
Homeschooling can't ensure your child's salvation
– that is still a personal decision they make.  It's can't make them smarter, more polite, or more popular either – but the extra time spend in parenting can shape and mold their behavior to give you a better chance at sweet children. 
It can't even prevent them from making foolish decisions as adults.
  Homeschooling can't prove, solve, or make children anything – all that has to come from within.
There are no perfect schools or perfect teachers, and there won't be a perfect homeschool or perfect homeschool teachers either.
The world is filled with flawed humans.  You can't always prevent bad things from happening.  Homeschooling will not solve every issue in society.  It can, however, give your child the best preparation to face society's issues with a solid foundation.