Gluten-Free + Costco + Freezer Cooking + Crockpot + Cheap = Meals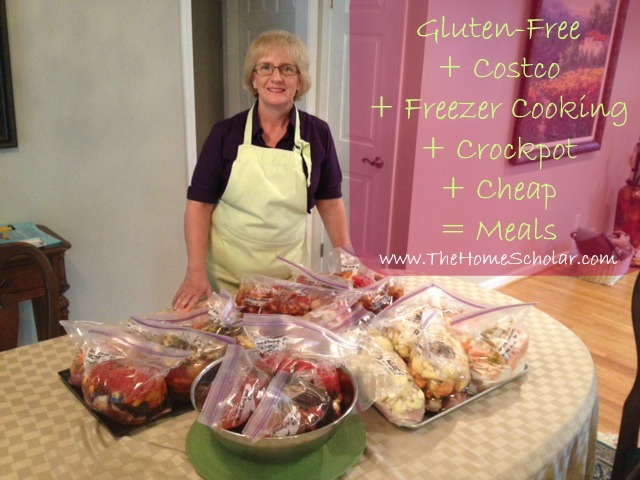 This is currently my favorite homeschooling equation right now!
Gluten-Free + Costco + Freezer Cooking + Crockpot + Inexpensive = Seriously Awesome and Easy Meals
Sometimes the hardest thing about homeschooling isn't the "schooling" it's the "home". I know I always struggled to balance my household responsibilities with educating my children. Now that I have a home-based business, the situation has really been deteriorating!  I was THRILLED when I found a solution to my problem! This one little link I spotted on Pinterest combined all my favorite things into one awesome and easy solution!
Seriously, I found this great solution on 
www.5DollarDinners.com
. Check it out!
20 Gluten Free Slow Cooker Freezer Packs from Costco for $150
These are recipes where you combine raw, uncooked ingredients into a freezer bag, and store them like that in the freezer.  Remove one package each night to slightly thaw in the fridge overnight. Then you put the contents of the package in the crockpot in the morning, and dinner is ready by dinner time.
It's PERFECT for my busy life! Each meal feeds 4, but since my husband and I are gluten-free, we eat leftovers for lunch every day instead of sandwiches. So each package of these meals contained dinner and lunch for each of us - usually with more leftover. I was so excited, because these recipes use foods I normally purchase all the time.
I bought Package #2 with the recipe list & grocery shopping list for $1.49 and it was worth every penny!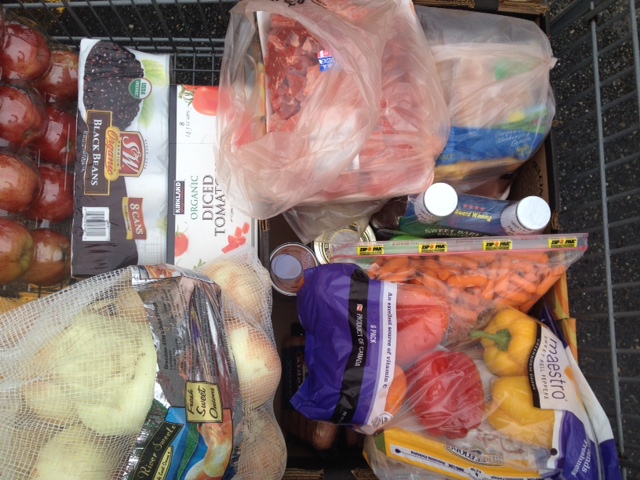 It took me a little longer to shop at Costco than usual, but the price was almost exactly what the website said - really within a dollar or two. Once I began to put the packages together, I realized that it was going to take longer than promised to package the meals. All told, it took me about 5-1/2 hour to prepare all 20 meals.
These are mostly mellow meals perfect for nursing moms, and VERY yummy!

Stay Informed
When you subscribe to the blog, we will send you an e-mail when there are new updates on the site so you wouldn't miss them.
Comments
2
A friend and I are going to try these this weekend. Thanks for the link!!
Me too, Christina! :) Robin Assistant to The HomeScholar