"Come, Thou Fount of Every Blessing" is such a familiar hymn.  Here is a Youtube playing the version by
David Crowder Band
But have you listened to the words?  What in the world is an Ebenezer????  I'm afraid I missed that lesson in Sunday School.  Completely stuck, I resorted to the one way I knew to find the answer;  Google.
I found out the word comes from the scripture in 1 Samuel 7:12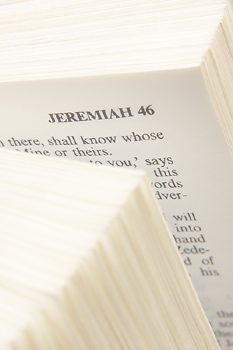 Then Samuel took a stone and set it up between Mizpah and Shen. He named it Ebenezer, saying, "Thus far has the LORD helped us."

An Ebenezer is a "stone of help," or a reminder of God's very real help.  An Ebenezer can be nearly anything that reminds us of God's presence and help.

This reminds me of a few things:


The Bible is a great book of literature that can be studied in depth for wonderful content.  Even public schools may have classes on "Bible asLiterature"




Research skills are important, and the easiest way to research things like this is to do a quick online search, "What is an Ebenezer?"  Teaching computer skills matters.




God can help us with anything.  Where do you get your help from?  What do you look at and say, "You know, so far it hasn't been so bad!  God has helped us so far, so maybe he'll keep helping us!"  That's YOUR Ebenezer.




It may sound a bit funky to us in the 21st century, but Ebenezer would be a cool name for a child, wouldn't it?  How great to name your child a reminder of God's help.



You can sign up for our free monthly newsletter here.