Big warnings about Fosamax, the drug used to treat osteoporosis.  Like many medications, apparently there can be too much of a good thing.   As a nurse, I know that all medical intervention has side effects.  But this news about Fosamax has a homeschool lesson for all parents.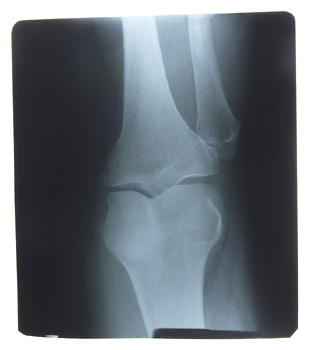 In a nutshell, osteoporosis is a disease causing holes in the bones that make them easy to break.  Often the first symptom is a broken hip.  If recognized early, the treatment may include medications that make the bones stronger  and fill in those holes with healthy bone tissue.  Sounds great, right?  Unfortunately, after using that bone-strengthening medication for four years, they have identified that the bones become TOO strong.  Filling all these porous spots has caused the bones to become rigid and inflexible. Unable to bend slightly with movement, these overly rigid bones can break suddenly.  Often the first symptom of this condition is a broken thigh bone.
Too many holes and you break.  Too rigid and you break.  What a great analogy for homeschooling!  For homeschool parents, it's important to remember that we have to be both strong AND flexible.  We have to fill wholes and gaps in education, but without filling every moment of time with inflexible schedules and rigid timeliness.  We need to seek flexibility and strength.
One of the best ways to accomplish that is not through self-medicating, LOL!  Instead, make sure that you have filled holes by covering core classes every year;  reading, writing, math, science, social studies.  Then make sure you provide additional opportunities like foreign language, fine arts, and PE while at the same time proving free time.  Check your schedule and count the number of hours of schoolwork you require.  Is it too much?  Not a sustainable amount?
To find the balance, remember that there really CAN be too much of a good thing. As homeschooling becomes more popular, there are more and more wonderful opportunities.  The wise parent will recognize there are too many wonderful opportunities to do them all.  Limit your activities, and keep some time free to allow for delight directed learning.  That's the best way to avoid broken bones - or in homeschool terms, "Burn out!"

Let's be friends on Facebook!