I Cherish Your Reviews!
One of my coffee break books has 25 reviews, and has earned 4.8 out of 5 stars, but you know what? It just got another review! Listen to this!
College Scholarships for High School Credit: Learn and Earn With This Two-for-One Strategy!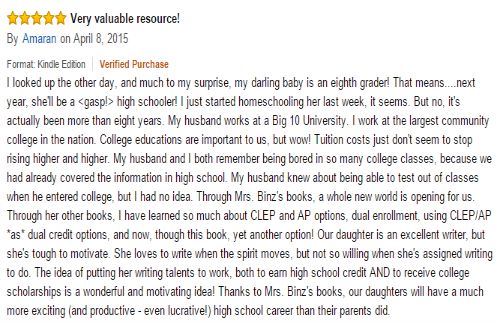 You can find my whole series of books on Amazon: The HomeScholar's Coffee Break Book series Book Series.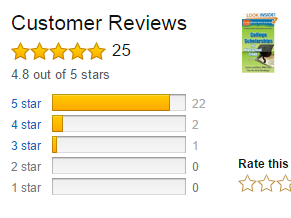 I really appreciate the reviews I get on Amazon. If you have purchased one of my books, could you please go back and leave a review?  Like Jen wrote to me the other day, " I know The HomeScholar is your business, but honestly, it's like a ministry as well." And it's true! If you would like to contribute to the ministry side of my business, I'd love to hear your reviews, and I'd love for you to share my information on your social media, too!
Have  you left a review lately?  Thanks for the encouragement!