Homeschoolers should keep high school records.  We know that.  Still, for parents who have never kept records before, change is hard.  How do you change your own behavior, and begin keeping good records?  The secret is the same for ALL kinds of change.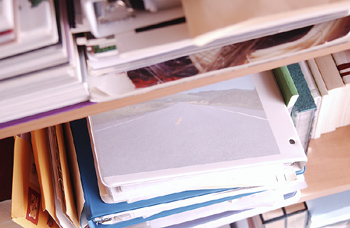 Do one simple thing differently.
Take just one thing and make a change, and slowly change behavior one task at a time. They say it takes 6 weeks to make a habit.  Take one simple thing and do it differently.  In 6 weeks, try changing another simple thing.  A starting place may be to keep a tub for papers, and throw in some papers, tests, quizzes, or daily work each day.
As they say, the definition of insanity is doing the same thing over and over and expecting a different result.  Don't do the same thing, and keep your sanity.  Create an environment that will help you meet your goals.  Put a tub for your records in a clearly visible place, as a reminder to put something in it.  The first step of record keeping is simply KEEPING something from which you can make your records.
Instead of feeling discouraged about records, take one small step and do something different today.

Please rate my blog at Homeschool Top Sites!