How do you weigh assignments and tests when you are doing an honors course in your homeschool high school?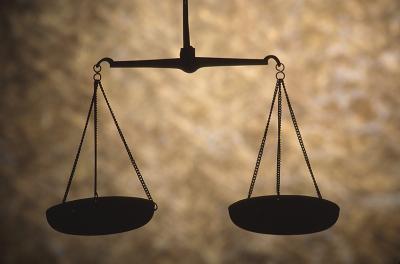 Hi Lee!  I have a question or you, but first I want to say thank you for all the wonderful information you provide.  I have learned quite a bit about transcripts and many other topics from you and the resources you provide.  So, Thank you!  On to my question..... My son is doing Math-U-See for Algebra 1 this year and it includes an honors option.  My question is...How do I weight his regular assignments, honors assignments, and tests?  What have you found to be the best way to assign percentages to these and calculate a final grade? Thanks,

~ Heather in Texas
The easy answer:  any way you want to!
Look at this
college website
.  It clearly states that no matter what you do or think about weighting of classes, they will re-work your transcript according to what they view as important.  Here is the paragraph I'm referring to:
Calculation of High School Academic GPA

The Office of Admissions recalculates all grade point averages - we do not use the GPAs listed on your high school transcript or report card. Only academic subjects will be used in the recalculation. Grades of C- or better in dual enrollment, AICE, AP, and IB coursework will receive 1 full bonus point in the calculation; grades of C- or better in honors, pre-AICE, pre-AP, and pre-IB will receive 1/2 bonus point. For repeated courses, we will only forgive a low grade if the exact course has been repeated (i.e. Algebra I will not replace an Algebra I honors grade - both courses will be used in the recalculation).
So you can give weighted credits and lower grades for honors courses, or you can give regular credits and regular grades, and it will all come out in the wash.
This provides you with a huge amount of freedom.  You need to recognize that public and private high schools all have a different way of providing grades and credits.  Teachers within a single school may have their own unique way of determining grades and credits.  Trust yourself!  You can do it in any way that makes sense to you and your family.  For my family, I decided to go with the mastery approach.  When they mastered the material with a 90% or greater, I gave them an A.  You get to decide what works for your family.  You can't mess up, because colleges will recalculate your grade point average to make sure that it's a fair comparison with children from other schools.
If you want the longer answer, it would take a book!  I cover that information extensively in my "
Total Transcript Solution
."
Be forewarned, though, because I don't give a lot of hard-and-fast rules.  Instead, I emphasize that there are a wide variety of right ways to providing grades and credits.  I also have a video course on "Grades and Credits" that is regularly shown on my Gold Care Club.  When you purchase my book, you get a free month on my Gold Care Club.  If you are a member, just request that course and I can provide it to you.

Thank you for supporting our blog by nominating us for the Best Business blog and the Best Encourager.  Follow the links and vote for your favorite blogs!