Hummingbirds are like teenage girls.  Have you ever watched a hummingbird?  They are so petite, and feminine-looking.   Beautiful colors, and so soft they seem to even FLY softly.  I was watching hummingbirds from a restaurant window once, and the waiter let me in on a little secret.  Sure the birds LOOK sweet, but they are warriors at heart.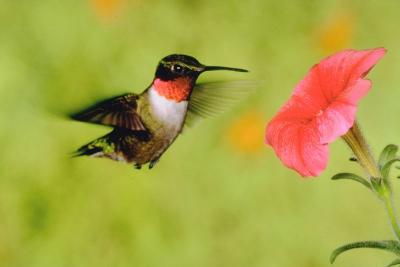 The waiter expained how much they fight, using their sharp beak as a weapon.  I don't know if that's true, but I've wondered ever since.  I love watching birds, and I've seen a lot of fights with birds, but I really have noticed more fighting from hummingbirds.  They look soft and sweet, but sometimes they don't treat each other very nicely.  One day I saw the birds fighting and then saw an advertisement for the movie "Mean Girls" on the TV, and have thought about girls and hummingbirds the same way ever since.
When you are homeschooling, it can be tempting to look at the groups of teenage girls at school and imagine they are "good friends' just waiting to invite your daughter into the fold.  I think it's a good idea to remember that sometimes birds are sweet, but sometimes they are warriors at heart.  Looks can be deceiving, so don't put too much faith into those wishful-thinking friendships.
People are social creatures, and women sometimes more so.  Instead of imaging that a group of girls you don't know might be good friends for your daughter, spend some time with friends who truly ARE good friends.  Family, church functions, volunteer work, and activities can provide plenty of opportunities to meet people.  True socialization is part of real life; living and doing and serving.

Do you Twitter?
Follow me here
!