Homeschool High School: It's Not About Teaching At All!
As parents homeschooling high school, our goal is NOT to teach something. Our goal is for our kids to LEARN. I could have taught my kids "at grade level" and they would have not learned a thing. Instead, I gave them curriculum at their ability level, and then they had to learn something that they didn't already know.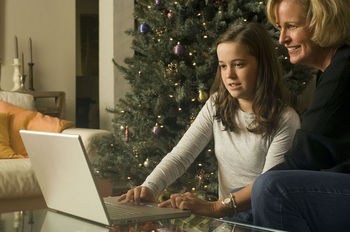 I have been telling people for 3 + years that I don't teach my kids, I just give them the materials they need to learn and find a method of accountability (testing!). They teach themselves. I tried to tell the schools they attended that no one was teaching anything because the kids were not learning at their level. Your article stated exactly what I had been trying to say! LOL My daughter is now 13 and taking AP tests in Physics and Calculus this spring, having been adopted from Russia 7 years ago. I haven't taught her math since she learned English. Her brother, at 12 is less motivated, but has found that he can learn math using a different program, and having just starting high school geometry 2 weeks ago is 50% done! We basically do the same in all subjects: learn the material, discuss what they feel is interesting and correct assignments and tests together. This has eliminated a lot of stress in our family.

Thanks,

Nancy in Connecticut

Click here to read more about why teaching is highly overrated here.