I received the sweetest note from Laura about my article on
Accreditation
, that I just had to share!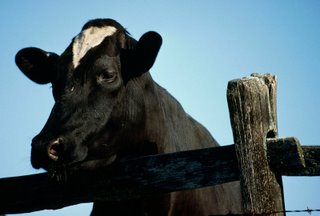 Dear Lee,

Thank you for writing the article "Homeschool Accreditation: Don't Ask, Don't Tell"

I was homeschooling a foster daughter for 10th & 11th grade  when she announced she wanted to go back to the public high school for her senior year.  I didn't like the idea, but wanted to honor her decision (she later told me she would have been better off not going back to public school, but that's another story).  She registered for school and at 5:30 p.m. the night before school began, I got a phone call from the school secretary telling me the principal had decided not to accept my credits.  She would have to take 10th grade classes.  I didn't think this sounded right, so I called the state senator who had written the legislation that favorably affected homeschoolers, Loren Leman.  He told me to have her go to the classes she had signed up for and for me to ask to see the school's written policy.

The principal passed me off to the superintendent.  The  superintendent took out the written policy.  It said:  "Credits from other schools may be accepted from accredited schools or at the superintendent's discretion."  I smiled at him, handed him my course syllabus', report cards and transcript. It took him 6 weeks to make his final decision, but he accepted  all of my homeschool credits.

Persistence counts.  My wonderful girl is now a married mother  of 3 with homeschool aspirations of her own.

Your article will help put the accreditation myth to rest for a lot of folks.

Sincerely,
Laura
Learn all about high school accreditation in the article;
* Unaccredited Public Schools
* Unaccredited Homeschool Transcripts
* Accredited Public Schools
* Homeschool Accreditation
* Official or Accredited Transcripts
These differences can save you a LOT of money!

Click here to read more about why teaching your high schooler is highly overrated.