I was trapped in a party filled with certified teachers, It was a barbecue and while my hamburger was grilling, they were grilling me on my educational philosophy!.  They were asking me questions about homeschooling using words I didn't even understand.  Even with my college degree, I still felt woefully inadequate. How could people I barely knew make me feel so uncomfortable about my ability to homeschool?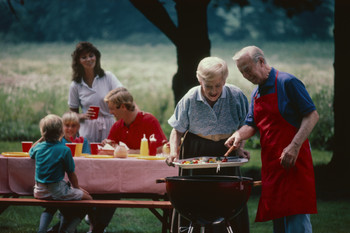 But wait a minute!  I knew that my homeschool was working.  I knew my children were learning, their social skills were improving, and that college was in sight.  My lack of an educational philosophy didn't seem to be standing in the way.
Instead of worrying about what you DON'T know, consider what you DO know.
John 9:25
He replied, "Whether he is a sinner or not, I don't know. One thing I do know. I was blind but now I see!"
When faced with a negative response, don't worry about their arguments and concerns.  Focus on what you know to be true.  "This is working for us. My children are learning."

You can sign up for our free monthly newsletter here.