I did regular homeschooling 4 days a week.  The 5th day was for delight directed learning, and my children did things for fun.  It kept us focused, and helped us all enjoy homeschooling.  But what does that look like in real life?
Lee
My boys have suggested to do core subjects 4 days a week and one day for what I believe you would call "Delight directed learning".  I was wondering what did your boys do on that day. I want to make sure it is not just a free for all because I know that my younger boy would play games on the computer all day.

~ Karen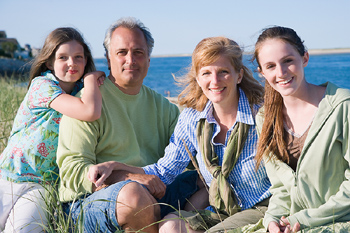 Hi Karen,
First they did their school work, before anything else :-)
Usually the day was completely filled with activities.  That was the day I planned all of our out-of-the-home fun things.  It wasn't really an empty day, it was almost a "too full" day, because it included all our actiivities.  Piano lessons, art lessons, field trips, skating and PE, perhaps a community class on history.  Everything had to fit into that "free day" or we didn't do it (with very few exceptions.)  Because the day was filled with running around and stuff, there wasn't much down time.  I did make sure to have interesting things for them to do while we were running around.  Alex brought economics or music courses from the Teaching Company with us while we waiting at Starbuck's for Kevin to teach chess.  Kevin brought courses on Russian History or read books about chess while I was driving to the different events and opportunities.
To prevent a wasted day, we had some fairly strict guidelines:  no computer at all, not TV at all (unless it was a video lesson.)
This policy of one day out of the house was part of why we could accomplish so much in a year.  When you spend a lot of time coordinating and going to activities, it's difficult to actually spend time homeschooling.  By combining all our activities into one day only, the other four days were actually devoted to JUST doing school each day.  On those "school days" we almost never left until school was done for the day - again, with very few exceptions.
When Alex started working at the Think Tank, he had to leave for work at about 9:00am and got home about 5:00pm on Wednesdays.  I didn't have  him do math or foreign language at that point - I didn't even have him work on anything in the car!  We just talked about what he had done during the day while we were driving.  When Kevin started driving himself to his chess teaching jobs, he still had time to get his math done before he left.

Do you Twitter?
Follow me here
!