I have said it so many times, it almost seems like a cliche, "College tuition is like buying a car - hardly anyone pays the sticker price."   I felt strangely satisfied to see almost those exact words from the University of Washington President in our Seattle Newspaper: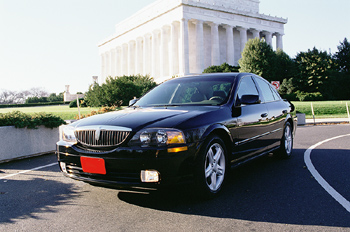 ANYONE who has ever gone car shopping knows that the price you see on the sticker is rarely the price you pay. The same can be said of college tuition. Recent headlines about "soaring" tuition and fees have no doubt left many with a bad case of sticker shock ["Tuition and fees soaring at colleges across nation," page one, Oct. 21]. The more surprising story might be, "tuition at public universities offered at deep discount."




~ Seattle Times, "Public university tuition remains a bargain despite recent increases"



Of course, he is trying to convince people to attend HIS college, so he does talk a lot about public education.   Toward the end of the article he mentions the funding crisis in our state, and the impact on public universities:



"So why increase the sticker price of tuition when it's going to be sold at a discount price? One of the primary reasons is the withdrawal of state tax support from public universities. At the UW, we just lost 26 percent of our state general fund budget."



I would like to remind parents that private education is not funded by state governments in crisis.  Many of them have wonderful funding from endowments and donations.  If college costs are a concern, try to find a college with lots of money to give away, and that's a good fit, so they want to give YOUR child money.
I still see private universities providing wonderful scholarships!  In fact, private colleges are becoming a better and better value.  Look at what The Washington Post says:
Compared with the past school year, tuition and fees rose 6.5 percent at public four-year colleges and 4.4 percent at private, nonprofit, four-year institutions, according to the report. Those were steeper rates of increase than in previous years, after adjusting for inflation. Over the past decade, annual increases have averaged 4.9 percent at public colleges and 2.6 percent at private colleges. The good news for students is that most do not pay full price.

~ Washington Post "College costs still rising: Increased student aid keeps the 'net price' in check"
Don't panic.  Don't limit your choices by only applying to public schools because of the sticker price.  Apply to schools that are a good fit for your child.  You may be pleasantly surprised!

You can sign up for our free monthly newsletter here