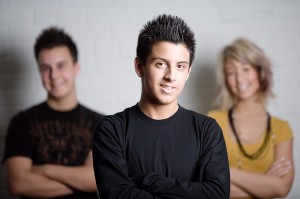 Can you share info about CLEP vs. AP?  Which do colleges like to see more.  What is the difference?  I am totally confused.  Thanks.
~ Chris in Indiana
Dear Chris,
CLEP and AP are both college level subject tests.  Some colleges will accept AP but not CLEP, some colleges will accept CLEP but not AP.  Some colleges accept both and some don't like either one!  So you can't really say which one colleges in general like more, because colleges can't seem to agree on anything!
For that reason, look for two things.  First, which college are you MOST LIKELY to apply to - and then find out which tests they will accept.  And second, look for the test that matches your student.  Since the tests are so different, it can vary from child to child.
Whichever test you choose, make SURE your child will do well on the test before taking it for real.  Use a practice test at home, and just assess whether they will score well enough to make it worth your while.  It's a good investment, and will relieve a lot of stress.
For more information, and a long discussion about the difference in the two tests, you can take my audio course on "
High School Testing
."
It also comes free with my ebook on
homeschool transcripts
, as a downloadable audio course with a nice downloadable chart comparing the tests.
I hope that helps,

Check out my new profile on The Old Schoolhouse's Speakers Bureau, and then ask you conference coordinator to invite me to come speak to your conference in 2010!