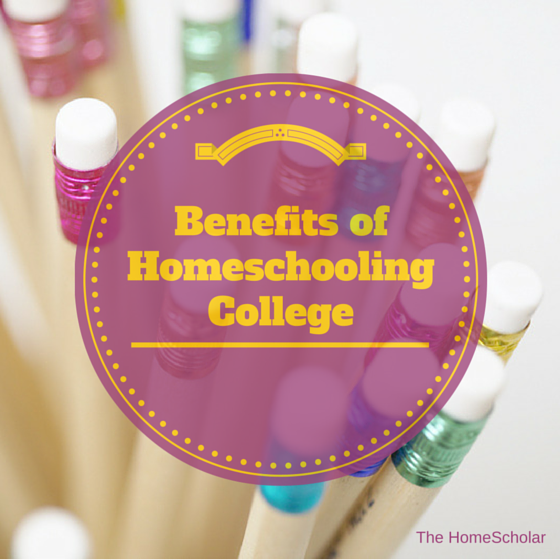 Benefits of Homeschooling College
Homeschooling college might not be for everyone, but for the student who is willing to put in the work, it can be an effective fast track to a college degree. Here are just a few of the benefits of homeschooling college.
It provides outside documentation
Colleges like proof of education, and they like this proof from all students, not just from homeschoolers. College level tests can provide this proof, like SAT scores provide some proof.
Other college level scores can also give them the proof they desire. Some colleges will use these tests to give college credit. Some colleges will use the test to prove that the child has some understanding, but they may not necessarily give college credit for it.
Outside documentation is a reflection. I often tell people that their transcript grades should be reflected by their test scores, in the same way that a lake reflects the image of what's real. Test scores reflect your child's real education. Even though we commonly think of this in terms of the SAT or ACT test, which is used for college admission purposes, this is also true in subject tests that are used for homeschooling college. They still provide proof of education – outside documentation - that colleges like.
It allows your child to obtain college credit
This depends on each university, and each university has its own unique policy. They vary widely, so check the schools that you want your child to go to. Some colleges accept some CLEP scores, others accept them all, and some will not accept any CLEP. Some colleges accept AP, but not all colleges do. Some colleges accept community college credits, but may not accept them all, or they prefer that you have community college credits but won't give college credit for community college courses.
Each university has its own policy, and I simply can't tell you what's the right way or the wrong way. Sometimes people will be concerned that I suggest that one strategy will always work, but that's not true. Each university will have its own unique policy and you have to check.
At one of the colleges we applied to, they did not accept any CLEP for credit, but they were thankful that we had them to demonstrate outside documentation of our students' grades. Another college that we applied to accepted any CLEP with a score over 50, but they would only accept up to one year of CLEP credits. Each school has their own policy. It's really up to the parent and student to work together and figure out what your college choices want. All four of the colleges that we applied to had different policies, so it would not be unusual if that were to happen to you either!
You have to consider your student, and what is most helpful for them. If push comes to shove, I suggest that you look at the policy of your first choice college most closely. This would be the college that your child is most likely to go to should you decide not to homeschool college all the way through to a degree.
It may allow your child to earn a college degree
You can mix and match the credits earned from different college level tests, combine them together to meet requirements for different degrees, and then fill in any additional credits from different sources to meet specific degree requirements. Then you send these credits to a university that provides a diploma.
It's important to check the accreditation status of the university. Check the school's rules and regulations, and make sure that they are still accredited by the time your child is done with them. At least this will give you a starting place. You don't want to just use any university online, because there are some diploma mills out there, and it's very difficult to tell which ones they are. Unless it is somebody that you really know and trust, make sure the university is accredited. Sometimes I recommend CollegePlus as a resource, because they are very familiar with universities that are accredited, and I do trust their opinion in this matter.
Would you like to learn more about homeschooling college?
This article is an excerpt from my Coffee Break Book,
How to Homeschool College: Save Time, Reduce Stress, and Eliminate Debt
. Regular price is $2.99 for Kindle.
Grab your copy here today
!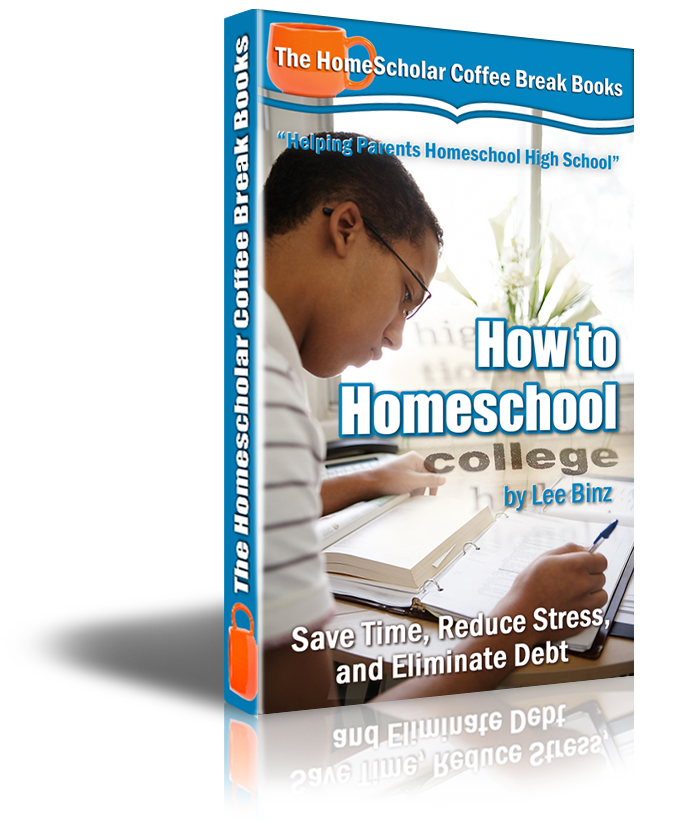 Once you've read it, I would be so grateful if you left quick review to let me know what you think. Thanks so much!