Are You Tired? Fatigued? Need a Nap? Here are 7 Big Ideas for Beating Homeschool Burnout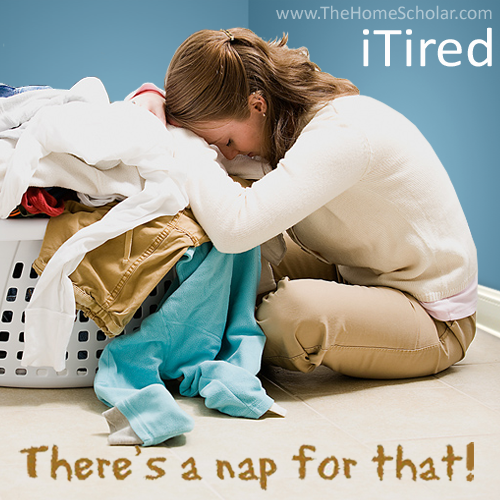 A mom called me last week, ready to throw in the towel. My advice was simple. Hang on for a month and see if the feeling fades. January and February are the most difficult months for all teachers - public school, private school, and homeschool alike. Burnout can be mild or debilitating, depending on the person and the situation.
Fatigue is the epic battle for homeschool parents. Often it's the biggest issue that homeschoolers face in the middle of winter. Between homeschooling and house-work, parents feel stretched. Add your own need for self-care, the needs of your children and spouse, and it can feel impossible. Then add the darkness of winter months and even seasoned veterans can be hanging on by a thread.
Yes, it's easy to become overwhelmed and fatigued! But there are some solutions that will help you face the day bravely, with the confidence and energy you need to make it through the year...or at least until dinnertime. Hey, some ideas might even get you into the evening hours without a meltdown.

When you homeschool, it's important to take time to plan and rest, and not just work, work, work! This book will give you The Secrets to Homeschool Sanity: Scheduling.