Are you looking for something great for Christmas presents?  Here are some quick tips to make life easier.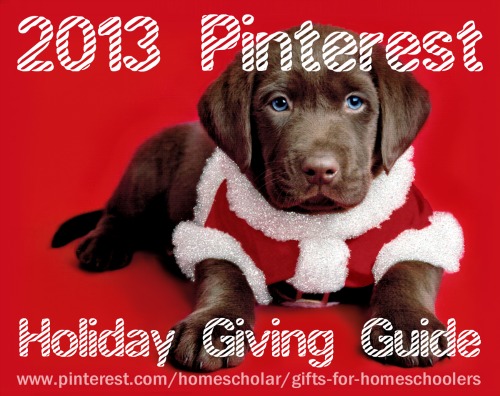 Consider giving gifts that pay for college.  You can give gifts that encourage specialization - things the kids just LOVE doing.  You can give gifts that make them a better student - that will encourage reading, writing, math, and study skills.  You can give gifts that encourage the love of learning.
Or think about gifts that will help YOU, the homeschool parent, cope with the task before you. These are gifts that will help you cook, clearn, or organize.  Or that could be gifts that teach you how to homeschool high school.
This list of holiday gift ideas is intended to fuel your creative juices, and get you started in the right direction.
Learn more about homeschooling through the holidays with these resources, too!
'Tis the Season for family, friends and festivities. You can still have a great time and a meaningful holiday without losing track of your grand plan for college! I'll give you ideas for a lighter version of academics that we called "Christmas School." Once we feel both relaxed and confident about December, then I'll give you some New Year Resolutions to work on. I promise, these resolutions will be SO EASY you can finish them in a day!
Colleges are looking for passion in students and our children are looking for presents that will help them pursue their passion. When you put those together, you get gift opportunities that help earn college scholarships! Hear some ideas that will inspire you and your students - AND save money for college!
Holiday seasons—especially between November and January—are busy times. Celebrations like Thanksgiving, Christmas, New Year's, Hanukkah, and more seem to tumble on top of each other, with no time in between. For many homeschoolers, it seems that any idea of homeschooling just goes out the window during these times. Is it even possible to stay sane and continue to homeschool, even a little?!