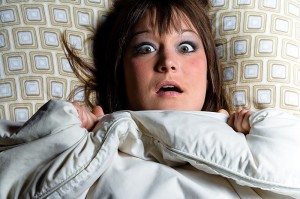 I'm not naming any names, but today in my Gold Care Club consulting, it seemed like everyone was having a springtime panic.
Some parents have other words to describe that spring feeling, when the tulip bulbs begin to emerge:
Freaked out
Breaking down
Panic attack
Falling behind
Can't catch up
Hopeless
Anxiety
Here are some ideas to get you through the next few months.
1. Put your weakest areas first.
If your weakest area is math, put it first each day, and make sure it's your priority before anything else happens each day.  If you need to buy curriculum for this year, it's ok to do that for your weak area.
2. Have a Morning Meeting with your kids.
Spend 15-30 minutes each morning, with each child, just to touch base.  "How did you do on math yesterday?  Here is your writing assignment for the day.  Do your science experiment before lunch, because I'm grocery shopping later today." Just talking about your expectations, and checking in with yesterday, can make a world of difference.
3. Organize the rest of your year
Read "
Managers of Their Homes
" by Teri Maxwell.  See if you can get a whole day alone (better yet a weekend) to implement a plan.  Taking the time NOW can save your sanity for the rest of the school year.
4. Rethink what "done" means
If you feel like you can't finish school before summer, because you're hopelessly behind, then reconsider what "done" really means.   It can mean you finished 75-80% of the curriculum.  It can mean that you substituted so many wonderful supplements and experiences that you don't need to finish the curriculum at all.  Check out more ideas here:
End of School Year Popcorn Party Plan
5. Don't panic!
Sometimes you just need to take a deep breath and relax.  I was sharing with another mother about how anxious I would get during spring each year.  My husband was in the next room, and he chimed in with, "Yes, you were anxious just like that!  I remember!"  So take a deep breath.  It's OK.  We've all been there.

Are you on Twitter?  Follow me here!