Sending Senior Year Transcripts to College
Putting together a homeschool transcript is one of the most important things to do before your student's senior year. Is yours up to date and ready to send to colleges? Here are some helpful things to consider when putting the final touches on your masterpiece!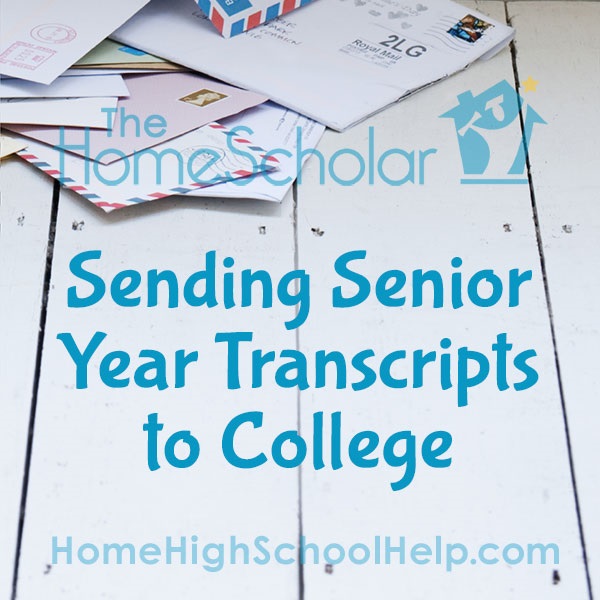 What to Include
Make sure to include all the classes your child is currently taking, even if they haven't completed them yet. Is your child taking a calculus class this fall? Include it. If they plan to take specific community college classes, include those class titles too. Just because they haven't completed the course doesn't mean it can't go on the transcript.


Final Grades
Since your child hasn't completed all their classes yet, you can't include a grade for everything. In this case, show that the grades are still in progress (IP) or to be determined (TBD). Colleges expect early transcripts to be incomplete, so don't worry about grades for courses still in progress. On the other hand, it's okay to include unfinished courses in your child's total credit count, since their intention is to finish these courses.


Preliminary and Final Transcripts
The transcript you submit in the fall when your student applies for college is only a preliminary transcript. After the first half of senior year, a school might want you to send an updated transcript (if there are any updates). When school is completely over in the summer, make sure to send a final transcript, which should include all the grades and credits for the year, and the date your student officially graduated from high school.


Multiple Schools
If your student has taken classes anywhere besides your homeschool, it's important to make this clear on the transcript. This can make a transcript get a little unwieldy, so using acronyms can useful. Choose an acronym for each situation outside of your homeschool. This will help colleges understand where your student's courses were taken, and where they should be expecting transcripts to come from.

For example, if your child attended a public or private high school, a co-op, and community college, your acronyms might look something like this:

BHS=Broadview High School
KCC=Kings Community College
AHC=Alliance Homeschool Co-op

After you've created acronyms, place them before each applicable course title, then provide a key towards the bottom of the transcript. Here's an example:

BHS: Biology 101
KCC: History of the Peloponnesian War
AHC: Spanish 2

BHS = Classes taken at Broadview High School
KCC = Dual enrollment classes at Kings Community College
AHC = Homeschool co-op classes taken at Alliance Homeschool Co-op


Official Grades
Any class your student takes at a public or private school (including college) should be recorded exactly as it appears on the transcript from that school. Note that homeschool co-ops are not official schools, and don't give accredited transcripts. Even if they assign a grade to your child for a class, you don't have to record it on your transcript. You might decide to use other criteria to grade your child for this co-op class, which is perfectly acceptable. On the other hand, if your child takes a course from an accredited school, you must report these grades to any college your child applies, whether you like the grade or not! If your child has withdrawn from a public or private high school, these grades should be included on your homeschool transcript as well, since they are a part of your child's high school record.

Don't put off completing your transcript until senior year! Start now, and enjoy the peace of mind!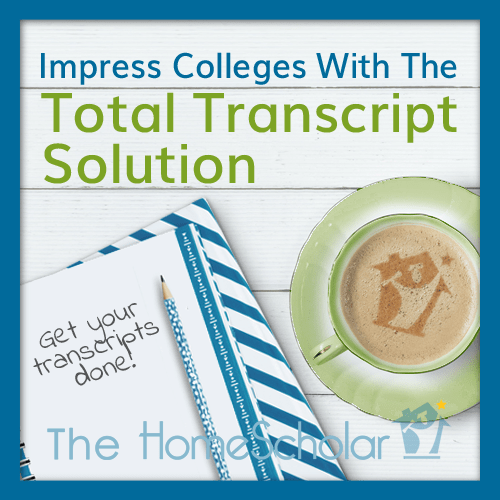 Stay Informed
When you subscribe to the blog, we will send you an e-mail when there are new updates on the site so you wouldn't miss them.
Comments
No comments made yet. Be the first to submit a comment