January is a tough time for everyone.  I was chatting online with a mom who is facing some family challenges.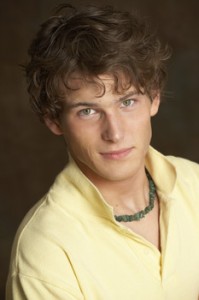 Hi Lee,
I remember the article or blog you had saying that January was a difficult month. With so much going on in my life I am amazed we have gotten anything done but I feel like we are doing the minimum if anything. It has gotten as boring as public school to them. The field trips we used to take to brighten up our curriculum have been eliminated at the moment due to the separation and financial stress.   I don't feel like the wonderful home school mom that I envisioned myself to be. It has not become fun for them anymore. Thank Heaven we still have their other activities - Civil Air Patrol - Soccer - Youth Court - Volunteer at thrift store. Most are free.

I especially get paranoid over my oldest because he is in 9th grade. I feel he should be doing more and motivated. He only cares about his laptop and Japanese cartoons. He isn't motivated in any writing assignments at all.  I know the separation has affected them but he was being like this before then. How do I motivate this child?  Your boys read all the time. It sounds like they would have been fine no matter what you did. I mean one was absorbed in economics as a hobby. Your annoyance meter activities still lead to careers. I have two gifted children who do not use most of their gifts. So sad. The smartest people are the ones who seem to read all the time. I try to tell them this. Back in time before there was anything else the great people we admire today just read all the time. If they did more of this and on different subjects I would feel better. How can they be so brilliant and yet cannot tell you where most of the well known cities is this country are located? Discovered this info this morning.
~ Karen
Here is the blog post about burnout, but I need to write it again!
Homeschooling High School – Strengthen What Remains
! January and February are such a difficult time of year - even for public school teachers.  It's not just you, and it's not just because of a challenging situation.  It's just a hard time of year.
Don't worry about projects and field trips and fun.  If you have finished the core classes, just go to the library and let the kids learn something there. Since you are facing a family crisis, don't worry too much about getting academics beyond the core.  How about doing videos for history? Even watch literature on TV to mix things up?  And your activities WILL keep you sane.  They are all on the transcript.  Just math is the key.  The rest can wait.
You asked how to motivate your oldest - use the computer.  Can you have him start to blog?  Have him research these places:
http://www.blogger.com/
www.blogspot.com/
wordpress.com/
He can do the research to learn how, blog about his experiences with Civil Air Patrol, Manga, etc.  Have him post photos of his experiences and his cartooning.  In the process he will be doing reading, writing, math, computer technology and maybe even start coding or working on graphic design.  By the way, when you do start into the heavy homeschooling again, ask him if he wants to learn Japanese.  See if they offer Rosetta Stone Japanese at the library for free :-)
My son's friend is a computer geek like that.  He was just offered $40,000 per year to be a teaching assistant and get a masters in graphic design. This IS an academic hobby, it's just hard for you to see right now.  But getting him into programming or creating art on the computer can feed his interests.
For general encouragement, I suggest my favorite free online magazine, Heart of the Matter.  They covered burnout in their January 2009 edition here:
http://heartofthematteronline.com/January2009Edition/magazine.html
I know it's hard.  It would be just as hard at school, only then any problems would be part of his "permanent record" and here at home you can make adjustments.

Do you enjoy these daily doses of high school homeschool wisdom?  Sign up to get them delivered via email or reader!