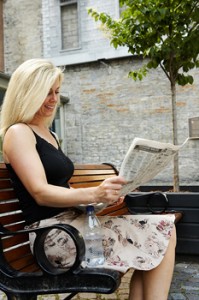 Homeschooling Goes To College
"Today homeschooling is a credible, viable educational choice that is garnering respect, even admiration, from outside educators. At the nation's elite colleges and universities, once-wary admissions officers are validating the benefits of a home education in the best way possible - with much- coveted acceptances.
www.carolinajournal.com
Homeschoolers Ready for College
"Myths about unsocialized home-schoolers are false, and most are well prepped for college, experts say."
www.usnews.com
Homeschooled Students Well-Prepared For College, Study Finds
"Studies suggest that those who go on to college will outperform their peers.
Students coming from a home school graduated college at a higher rate than their peers­ -- 66.7 percent compared to 57.5 percent -- and earned higher grade point averages along the way, according to a study that compared students at one doctoral university from 2004-2009.
www.huffingtonpost.com
Number of Homeschoolers Growing Nationwide
"Researchers are expecting a surge in the number of students educated at home by their parents over the next ten years as more families spurn public schools."
www.educationnews.org
Homeschool Graduation Memories
Three of my friends graduated their children this year.  I was struck at how each graduation was so unique, and yet all so wonderful.  Compare these three different homeschool graduation stories.  There are lots of options as you create your own memories!
Beth Graduated her son Joshua with a big party and prayerful send-off. 
Read Beth's Blog
De'Etta Graduates her son Jared. No ceremony - Jared wanted to walk the bridge, flip his tassel, and be done. 
Read De'Etta's Blog
Leslie Graduated her daughter Lizzie with an elegant formal event.
Read Leslie's Blog

Homeschooling is NOT the same as doing schoolwork at home.  There is LOTS of freedom!  My 
Gold Care Club 
will give you all the help you need to succeed!