I encourage parents with young children to sign up for my free
monthly newsletter
. Every month, when you see the phrase "homeschooling high school" it will strengthen and encourage you. By seeing that title, I hope to remove your fear of homeschooling the upper grades.  Then, by the time your children are old enough for high school, it will seem like the next normal step to take! That way you can listen to your heart instead of listening to your fear - and you will make a decision without regrets.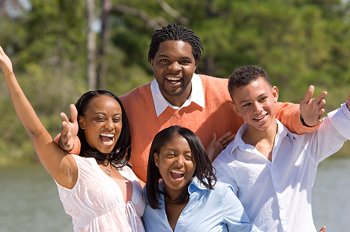 One mother of young children has been on my list for years.  She asked a question for my blog:  where do I start and what do I start with?
Dear Lee,

We loved your Homeschooling Works Webinar. I've shared it on my facebook page and encouraged a mom who was feeling "outdone" by her daughter's public school peers to listen to it as well. I've posted it on the Sonlight forums! Hope they enjoy it as much as I did. My son is only ten, but we are really grateful Lee, to have you out there for when we are ready for your service here in the next year or two.

I have a question for you. My son just began fifth grade. I first heard of you and signed up for your emails when he was in third grade, just so I wouldn't forget about your service before I needed it. Well, just recently I have started reading your blog and I'm getting a feel for your methods and ideas, but I want to know at what age/grade is it wise to start using some of your products, and with what product should I start?

Thank you,
Anna in Texas
Dear Anna,
I encourage parents to spend 6th-8th grade learning about high school, so they feel confident and prepared BEFORE they start high school.  That cuts down on the "panic-and-bail" problem.  It also will give them the opportunity so spent 9th-12th learning about college admission and scholarships, so they can get into the best colleges with the best financial aid.  When parents start early, it almost guarantees success.
For beginners, I often recommend the video
Preparing to Homeschool High School
as a great starting place.
If you have a specific question about transcripts, then my book
Setting the Records Straight
is a good starting place, but some parents get stressed thinking about grades and credits.  That's why I like starting gently, with the
Preparing to Homeschool High  School
video instead.
I do have a section on my blog for help with
middle school questions
. It may help as well!

Thank you! I think what you are doing here is important work, and I'm sure others are wondering the same thing that I was. I will be relying on you heavily in the years to come. Just don't go anywhere in the next 7-8 years!!!
~ Anna in Texas