You Can Provide a Superior Education by Homeschooling High School!
Learn the Stress-Free Way to Homeschool Your Teens While Building a Joyful and Harmonious Family!
You Can Provide a Superior Education by Homeschooling High School!
Learn the Stress-Free Way to Homeschool Your Teens While Building a Joyful and Harmonious Family!
You Can Provide a Superior Homeschool High School Education!
Learn the Stress-Free Way to Homeschool Your Teens While Building a Joyful and Harmonious Family!
There is Still Time to Get $100 Off and Extra Bonuses with Your Purchase of my Homeschooling High School Solution!
My Homeschooling High School "Zero-to-Hero" Journey
People always ask me, "What type of homeschooler were you?" Did I focus on Charlotte Mason, traditional, classical homeschooling, workbook-based or perhaps eclectic homeschooling?
My first instinct is to answer: "I was a flailing homeschooler."
This was never more true than when it came to high school. Can you relate?
See, back in my day (for those in classical homeschooling, that was shortly after the third Ottoman Empire) there was no reliable homeschool help for high school.
We had a few books, but they were authored by some of the true pioneer homeschoolers who started the movement and largely worked alone.
There was no consensus about how to best homeschool high school to prepare students for college and for life. In fact, very few colleges had a clue about what homeschooling was about.
Boy, have times ever changed.
This generation is so fortunate to be able to build on the hard work of those trail-blazing pioneers. Think of how much better things are for you today!
- Colleges know and love home school students.
- They love the dedication of homeschool parents.
- They want your child to apply and are willing to give them the best scholarships.
- Best of all, homeschool help for high school is now available to parents who want to do the best possible job for their high school students.
When I finished homeschooling, I decided there was nothing I would enjoy more than helping other parents find the strength and confidence to homeschool high school.
With the tools available today, there is NO REASON for you to have to struggle with homeschooling high school. That goes for experienced homeschoolers, veterans of public school, frightened first timers, or "homeschool curious." So many of the historical impediments have been removed and the level of acceptance by the colleges toward homeschoolers is so much greater than I know you can do this!
In fact, the main issue with homeschooling today, especially at the high school level, isn't one of insufficient information. I believe a lot of parents considering high school homeschooling are suffering from information overload. Going through their decision process is made more difficult because there are thousands of well-meaning individuals and groups pointing their megaphones and SHOUTING!
You simply can't do a casual investigation of homeschooling high school on the internet without being assaulted by a hundred different, and often conflicting, messages.
All that is about to change!
Your amazing, unique, exhilarating path towards homeschooling high school with confidence starts now!
I have a high school plan to help you and your children achieve your dreams and give you the freedom to homeschool in a way that perfectly fits your crazy, wild, out-of-the-box family. You can say goodbye to a one-size-fits-all education that doesn't fit anyone. Your high school can be as weird and wonderful as you choose to make it, and I will show you how.
At the same time, you will be secure knowing that - when completed - colleges will love the results. In other words, they will love the wonderfully unique children you have raised and trained to take on the world.
How can I say this with confidence? It's not just that I've been-there-done-that-got-the-college-sweatshirt. I have helped thousands of homeschool parents just like you to achieve their own dreams and launch their children into happy and successful lives.
Since 2008, I collected lessons from their best practices, their most devastating, agonizing failures, and their most crowning, mountain-top examples of homeschool high school success and NOW I have packaged them into one stellar product that will help you reach your goals with confidence and peace.
Introducing the High School Solution
The High School Solution is that product. The germ of the idea came as I was helping our pastor's family get started on their own homeschooling journey. As I collected and organized resources for them, my husband looked over my shoulder and said, "Wow! I bet other people might like that, too!"
NO DUH! **Hand Slapping Forehead Sound**
Of course! I remember that feeling when I was starting out. At one time, we were all beginners at homeschooling the upper grades. What I would have given to have these resources there, ready for me in my time of need. I want you to imagine how it will feel to be starting high school with ...
... a solid high school plan that covers all the requirements
... a homeschool strategy to enable your kids to master the basics but also have plenty of time to discover and dive deep into their area of passionate interest
... a deep knowledge of all the ages and stages of high school and the insights to know where the potholes might be located
... and a reliable place to go to get all your questions answered as your homeschool evolves.
Now is the Perfect Time to Get Help Homeschooling High School
The High School Solution is available to help parents just like you. It represents the literal "best practices" of hundreds of families homeschooling through high school, experiencing all the struggles, and yet surviving to tell the tale.
The High School Solution will hold your hand through the most challenging aspects of homeschooling middle school and high school in a way that will give you confidence and courage. Your children will also sense that you have moved from being a homeschool pretender to a confident leader capable of achieving spectacular educational outcomes. Here's why ...
The High School Solution gives you over 50 hours of how-to-homeschool training, tools and templates for every age and stage of high school. Materials include videos, audios, documents, spreadsheets, pdfs, and extensive online resources that works with PC or Mac (with free or paid MS Office software).
What People Are Saying About my High School Solution
"The High School Solution is well organized, and it is easy to find what you are looking for. As I viewed more material in the High School Solution, I came to realize how expertly each presentation builds off the previous one. I am impressed with the depth of information. After viewing the material about how to homeschool middle school, I found myself wishing that I had known about the High School Solution when my oldest child, now a rising senior, was homeschooling middle school. It might have saved me a lot of sleepless nights. I am thankful to have these materials as my second child enters her eighth-grade year with my third child following close behind.

I breathed a sigh of relief while watching "Senior Year Step-by-Step." As my son approaches his senior year, I have been a little overwhelmed by all I need to do to make sure that his homeschool career ends successfully. Lee cleared those worries out of my way and gave me a practical high school plan to follow throughout the year. I came away feeling very positive about approaching this last year of high school and the college application process.

I particularly appreciated how her presentation focused not only upon the practical aspects of senior year but the emotional challenges that are to come as my child prepares to leave the nest. I've also enjoyed listening to Lee's webinars on independent homeschooling and planning high school courses.

Lee stresses throughout the High School Solution the importance of documenting your child's unique path in such a way that his talents and interests are apparent on his transcript. I've come to realize what a great high school career my son has had and how fortunate we are to have been able to homeschool him. I have stacks of index cards full of notes and a heart full of peace.

Whether you are just beginning to contemplate homeschooling through high school or find yourself in the thick of course planning and college requirements, the High School Solution is an indispensable resource. Lee Binz's practical advice and wonderful encouragement will build confidence and guide you through the joys and pitfalls of homeschooling high school."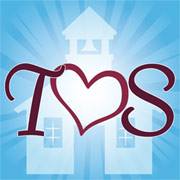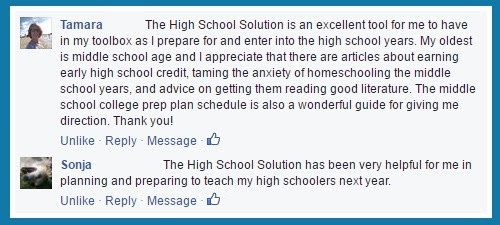 4 Great Homeschooling High School Modules

How-to Training

A Complete Overview of What you Need for Homeschooling High School.

Your purchase includes over 8 hours of training covering ...

- Preparing to Homeschool High School

- How to Homeschool Gifted Students

- A Homeschoolers Guide to Accommodations for the SAT, ACT, and College

- How to Be a Better Home Educator.


Ages

Detailed Information on Each Grade from Middle School through Graduation.

Your purchase includes over 7 hours training covering ...

- Homeschooling Middle School with Powerful Purpose,

- Homeschooling Freshman and Sophomore Year

- Junior Year is the Key to High School Success

- Senior Year Step-by-Step

- Options after High School.


Stages

Instruction on Key Stages of High School.

Your purchase includes over 10 hours of video training, plus tools, resources, and instruction on how to ...


- Homeschool independently

- Plan high school courses

- Understand and prepare for the SAT, ACT, and other high school tests

- Position your student for college admission and scholarships and understand college applications, including records and extracurricular activities.


Curriculum


Comprehensive Guidance on How to Choose the Best Homeschool Curriculum and Teach the Toughest High School Subjects.

Your purchase includes over 16 hours of video training, plus tools, resources, and other teaching on how to ...

- Choose the best homeschool curriculum

- Teach the toughest high school topics, including math, science, English, history, fine art, PE, and electives.

- How to incorporate delight-directed learning into your routine to increase learning and joy in your homeschool.
Coping with One of the Most Frustrating Challenges of Homeschooling High School
Lack of Motivation in Teens Workshop

The Art and Science of Motivation, with Andrew Pudewa
Tackling Your Teens, with Andrew Pudewa
Dealing with Overuse of Technology in your Home
TechnoLogic: Critical Boundaries for Children and Teens - Six hour Webinar Training Series with Experts in Technology and Internet Addiction
Strengthen your faith and resolve for homeschooling through graduation
Finding the Faith to Homeschool Through High School live presentation and extended workshop

40% - 52% Off All of My Full-Length Books
Setting the Records Straight - $12 (includes shipping).
The HomeScholar Guide to College Admission and Scholarships - $12 (includes shipping).

Technologic: How to Set Logical Technology Boundaries and Stop the Zombie Apocalypse - $9 (includes shipping).

Finding the Faith to Homeschool High School - $9 (includes shipping).

Plus, 5 Fantastic Surprise Bonuses!
Another $110 worth of goodies, including a 30-day free trial of the Silver Training Club (then $27/mo, cancel anytime)
About Lee Binz, The HomeScholar
My name is Lee Binz and I'm the HomeScholar. Since my boys graduated from home high school in 2006, I have been helping parents across the globe achieve their goal of homeschooling through graduation. I have counseled, coached, cried with, and cheered on thousands of parents just like you through the challenges and triumphs of high school.
In my previous life (BHS - before homeschool), I was a registered nurse. That training and experience has helped me meet parents exactly where they are and be able to provide them judgement-free help and compassion. I am known as the "homeschool consultant who WON'T make you cry!"
Now that you are reaching the high school years, I would love to come alongside and share with you the hard-won lessons from a multitude of homeschool parents just like yourself.
You don't want to have to rediscover the lessons learned by the generations of homeschoolers who came before you. Let me give you a map and make your path smoother. Being a "homeschool pioneer" isn't necessary anymore! Instead, get yourself a good map and guide. That is exactly what I am here for!
Look at the testimonials on this page and imaging how you will feel when a little homeschool coaching helps you achieve your own homeschool success. That goal is well within your reach! Let me help you get there!
Blessings,
What Customers Are Saying About Lee
"I am done with my homeschooling journey and I still have lots of moms coming to me for advice and I always send them to you. I just want to tell you your email couldn't be better for a mom who is overwhelmed and experiencing guilt and embarrassment over what she has not done with her lesson plans/records/transcripts. Purchasing several packages from you gave me clarity and understanding. It also gave me the confidence to talk to people at the university level for my other son who will be a freshman this year at a local state college. We homeschooled through seemingly impossible situations and years with severe financial and health crises. With each recording and download from you, my confidence and clarity grew and instead of feeling overwhelmed I started to feel like I was doing OK.

Thank you for not assuming anything and thank you for sharing stories WITHOUT JUDGEMENT about families who completely forgot about time spent on classes or didn't organize anything! It made me want to take the next step!!"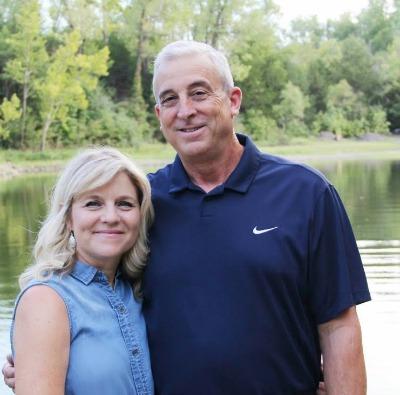 "Thank you so much for the wealth of information that you share! You have given me the knowledge and courage to do more than I ever felt possible, especially the ability to maneuver the high school transcript and college application process.

Our daughter was accepted to all six schools to which she applied. She was offered various scholarships to each of them, and she received a full four-year scholarship at the best school of all. This scholarship covers the full cost of tuition, room and board... for all four years. Needless to say, we could not be happier!

You gave me the courage to guide my daughter to write letters to admissions, scholarship and financial aid offices at each college. I am certain this made the difference.

Thank you for everything! God Bless You!!"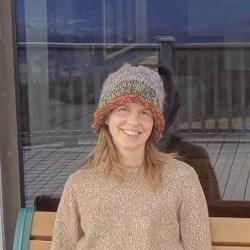 "Thank you so much for all the help you have given me over the past years. I really appreciate you and your advice. On Saturday, youngest child graduated and will be heading off to Liberty University in the fall. What a blessed journey it has been and you have been a big part of the success we have experienced.

I am an organized person but your help in staying on top of deadlines was invaluable as well as advice about testing, college credits and transcripts. My daughter completed her 3rd year at Liberty this year and has been on a full-tuition scholarship. What a blessing it will be for her to graduate with no student debt! And she will be graduating in December, a semester early because of the college credits she earned in high school through CLEP and community college.

The knowledge I gained from you helped us to do this! Anytime I have nervous moms coming and asking me questions about homeschooling through high school, I direct them your way and they are very thankful."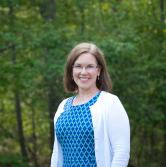 What Are You Waiting For?
The High School Solution can be your one-stop shop to give you answers to every age, stage, and challenge in high school.
You no longer need to struggle for answers because I have compiled over 50 hours of how to homeschool high school training, plus resources, templates, and tools to help you find the answers to the issues you are struggling with NOW.
There is even an opportunity each month to ask me questions during a webinar that, until now, was exclusively reserved for my Gold Care Club members.
The High School Solution is PROVEN, EXPERT training, tips and tricks that have helped thousands of homeschooling parents over the past dozen years of being The HomeScholar.
Best of all, you will get LIFETIME access so you can benefit from these resources, with updates and improvements, for as long as you are homeschooling. I know for some of you just starting out on this journey, that might seem like an eternity!

4 Solid Reasons to Avoid the High School Solution
Let me go the other direction and tell you why you shouldn't purchase the High School Solution. You should STEER CLEAR of the High School Solution (as far as the internet can take you) if:
#1 - You've got a rock-solid high school plan you know will get your children thoroughly prepared for college and life. Maybe you are a superstar veteran homeschool parent with oodles of scholarship dollars under your belt already. If so, let me know ... I'm sure I could learn a thing or two from you!

#2 - You feel like you are done with homeschooling and are looking for the exit door before high school. Maybe you have decided to put your kids back in public or private schools. If that is you, I urge you to reconsider. At least give the High School Solution a 30-day try and give me a fair chance to convince you that you are smart enough and prepared enough to succeed in high school.

#3 - Your kids are NOT interested in going to college, and besides, you don't care too much about their education. (People in this third category are as rare as unicorns. ALL parents care about their kids' education!)

#4 - Your kids are nearly through high school, you are confident that you've done a good job, and now you are looking ahead toward the college admission process. (Where did the years go?)

You get the idea. If you are a homeschool parent committed to or even considering high school, then The High School Solution is probably going to be a great fit.

6 Reasons to Invest in the High School Solution Today!
Here is a short quiz (no paper or No. 2 pencil required). If you can mentally check off at least 4 of the following 6 items, then you absolutely owe it to yourself to give The High School Solution an honest, ZERO-RISK shot:
#1 - You're just getting started with middle school or high school and you want to make sure you absolutely NAIL IT right out of the gate.

#2 - You feel overwhelmed with the sheer volume of sometimes conflicting information you read online from other parents or experts who want to help but end up confusing you more.

#3 - You would really love an ongoing accountability buddy or someone with reliable answers to your toughest and most agonizing homeschool questions.

#4 - You don't mind working hard but what you really want to do is work SMARTER and not make high school an agony for you or your family.

#5 - You already spend TOO MUCH time thinking, worrying, fretting, stewing, about whether you are cut out for homeschooling your kids through high school.

#6 - You wish an experienced homeschool mom that you liked and trusted would just lay it out for you as simply as possible.

If you've checked off at least 4 of the items above, then trying the High School Solution will be perfect for you. Just head over to this page and punch in your details so I can send you your unique access details (login and password) ASAP.

There is Still Time to Get $100 off my Homeschooling High School Solution, using Coupon Code 100FAIR2020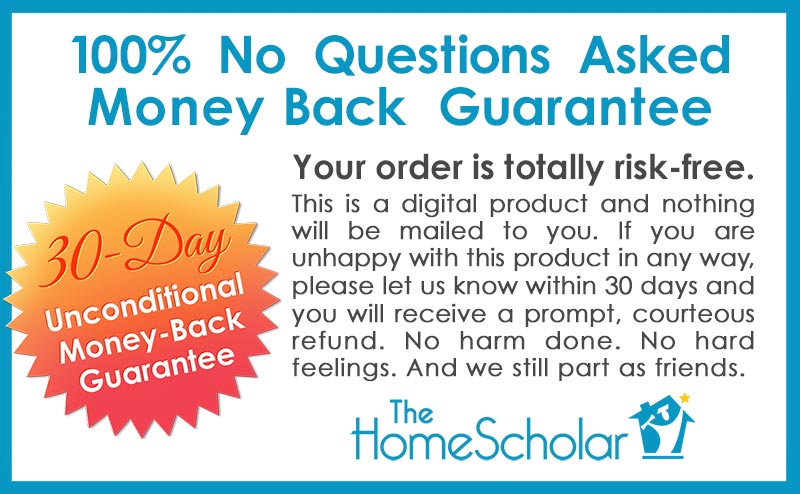 What Customers Think About Their High School Solution Purchase
"You have taken an enormous amount of information and put it into bite-sized pieces so that the homeschooling parent can learn the information and process without becoming overwhelmed and frustrated–that goes for beginner homeschool high school parents and those of us who have been at it awhile. And you speak in the videos like a girlfriend who is going through all the same stuff with me! I feel myself saying, 'YES!!! That was your experience too?!' It is so affirming."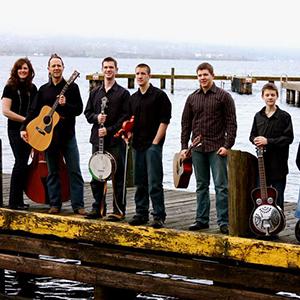 "From using your webinars and materials through the highschool years, I gained valuable knowledge on how to prep my oldest son for college admission, and yet still allow him time for delight directed learning...(he loves designing cars more...) He applied and was accepted to his first-choice private university for Transportation Design, which only offers 15 spots per year! I recommended he earnestly pray if it was God's will for him to attend that he'd receive the prestigious full-tuition scholarship (worth ~$140,000 over the course of 4 years...because it wasn't going to happen otherwise!). He received the news that he was the very top candidate for the scholarship! The top pick of all 200 applicants! I had to share this amazing news with you and extend my warmest thanks again for all you have done for my family through your teaching!"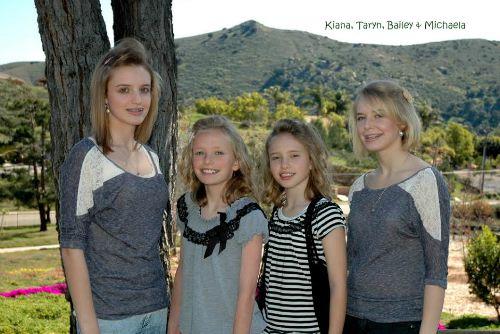 "I bought the High School Solution last week and I am partway through the first presentation. So far, I am really liking it. I am green, green, green to home school so I had no expectations except to learn. My favorite part so far is the overview. I'm learning a lot and feel like it is doable. I'm good at organizing and planning I just needed some direction. Some help. After I bought it, I skimmed through it and felt overwhelmed. I was happy to get your email the next morning suggesting a starting point. Thank you. It's all been helpful. I'm a happy customer."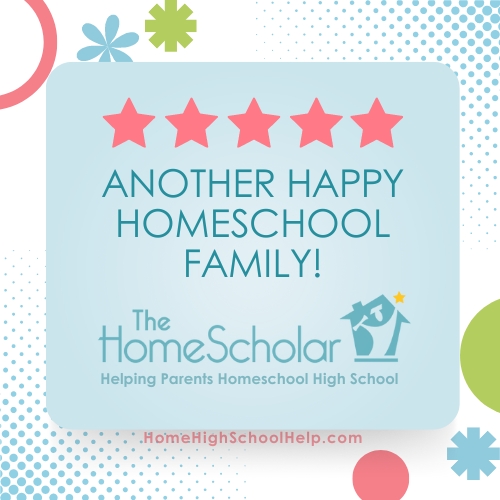 Frequently Asked Questions
High school is the payoff for your homeschooling career. I can help you finish strong!
You can homeschool through graduation with confidence, knowing you "left it all on the field" and gave your children the best education possible using the best homeschool curriculum that fits your child perfectly.
Think how marvelous it will feel to hand your child their diploma, knowing you provided them with a quality education that was second to none.
You owe this to yourself and your family. Click on the link below to get lifetime access to the High School Solution.